Barely two days after the Fire Safety Week was observed across India, the house of one Kamjong High School student Rayar Jamang, who is to appear in the class 10 examination, was completely razed by a huge fire that broke out on Thursday night.With no fire fighters in the whole Kamjong district, his family helplessly prayed and watched as their house in Kamjong's Alungtang (middle locality) was burnt to ashes on that fateful night. 
It was in 2016 that the then Congress government created seven new districts of which Kamjong was one. It's been almost five years now. But the government is yet to set up fire service sub-stations even in the district headquarters. In the absence of firefighting vehicles and personnel, this Imphal Free Press reporter witnessed how the Kamjong police and locals struggled to douse the fire by splashing buckets of water. 
The police and locals were able to prevent further spread of the fire to adjacent areas but could not salvage the house. 
Rayar's mother Phungreiwon said that she woke up to the sounds of vessels falling down in the kitchen around 9:15 pm.  "When I went in to check in the kitchen, I saw the raging fire in the kitchen," she said, adding that people also took time to intervene as the area is sparsely populated.  
"Had there been fire service facilities in the district, at least some portions of my house could have been saved," she lamented.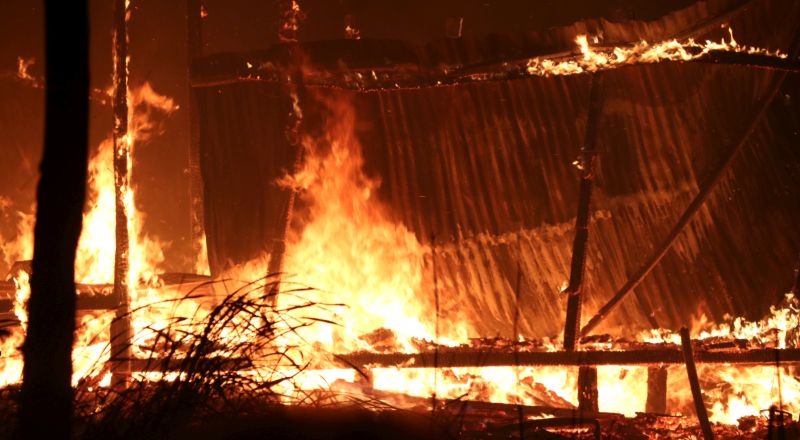 (IFP_Image)
As told by her, properties including the house worth around Rs 30 lakh were completely burnt down and only a few tin roofing sheets were left.