Hundreds of women from several villages in Tamenglong dressed in vibrant traditional attire kicked off the second edition of the Women Sports Festival with a colourful parade at the Mini Stadium, Apollo Ground, Tamenglong HQ on Monday.
As many as 15 village contingents took part in the parade competition at the opening of the Tamenglong Women Sports Festival 2023, organised by the United Women Organisation Tamenglong (UWOT).
Thiuchunliu Kamei led the 15 contingents and Superintendent of Police, Tamenglong, Anupam took the salute as the chief guest of the inaugural session of the festival being held under the theme "Building gender equal world through sports".
Advertisement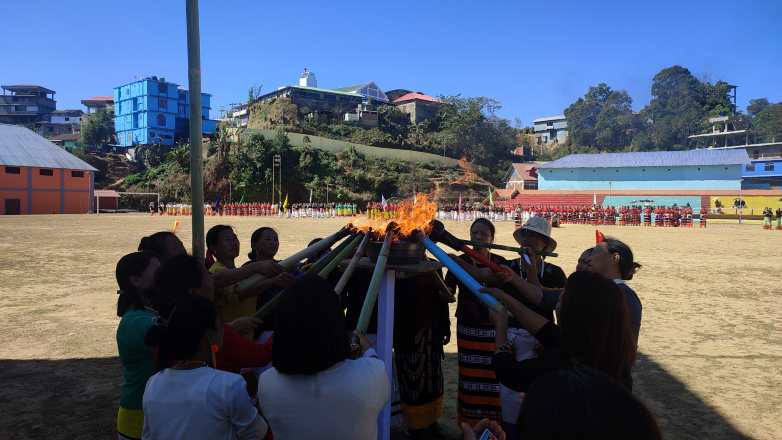 Addressing the function, Anupam said, "It is good to take care of oneself instead of depending on husband or others". She said a girl child should be provided unconditional upbringing and all mothers should help provide their daughters a better future. 
She urged all women to know their rights and claim them because when one woman stands up for herself, she stands up for all women.
Advertisement
Chief medical officer Tamenglong, Dr G Majachunglu, who attended the inaugural session as guest of honour, said that sports is a team work and "in the family too we should bring out team work spirit to build self-confidence and bring peace in the family".  She urged all participants to show team spirit.
Also Read: S Khomunnom YC lifts TAYA annual sports meet champion trophy
Advertisement