The incident of police catching six heavy-duty trucks loaded with 2,224 allegedly stolen PDS rice bags meant for distribution to the people could be another incident of corruption in the state. Suspicions are being raised about whether politicians are involved in the case and such incidents give the common people a reason to lose their trust in the system.
Also Read: Six heavy vehicles found loaded with 2246 'stolen' PDS rice bags in Churachandpur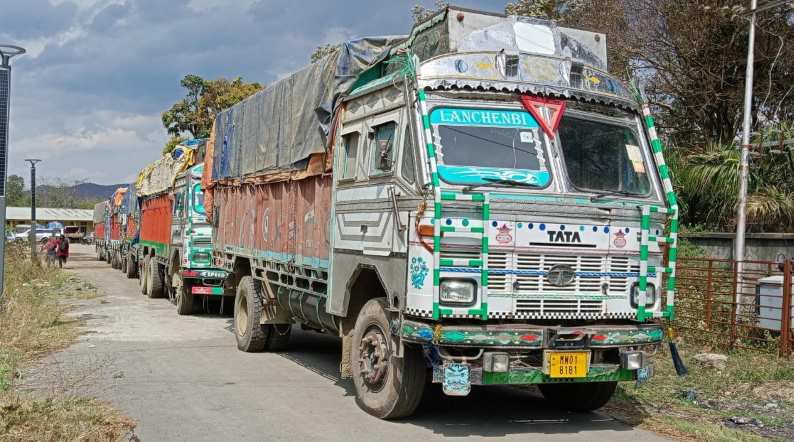 While reports of NFSA foodgrains being abundantly available in the open market are raised, fingers are pointed at the higher-ups as usual. Whenever there is a discourse on corruption, the blame usually goes to the authorities and those in power. Although it is expected that the issue will vanish with honest fair price shop agents, better staff, and sincere politicians, we need to realise that corruption is an inherent structural problem, and one cannot pinpoint the exact cause of this.  
ALSO READ: Man arrested; 74 rice bags seized from being smuggled into Myanmar
Advertisement
As this particular incident concerns rice, a matter of our stomach, there may be some outbursts or reactions to the alleged scam. However, there are other degradations that the masses have ignored and our general reactions to these matters speak of deeper issues that exist within our society. Take, for example, the ongoing High School Leaving Certificate examination conducted by the Board of Secondary Education Manipur. Prohibitory orders under Section 144 CrPC have been clamped in and around the examination centres across several districts by respective district magistrates.
The orders are issued particularly to curb the incidents of 'khongban chenba', a common practice in the state where family members, relatives, and friends of the candidates gather at the examination centres to help the candidates cheat.
Also Read: PDS Rice Scam: Tribals forum urges government to book culprits
As the examination proceeds till its culmination on April 8, we may witness more candidates getting expelled for impersonation. These incidents are not new and have become a part of yearly activities in the state. Suffice to say, that people are no longer shocked to hear about these, let alone react or feel outraged. This desensitised attitude towards incidents of students cheating at examination halls or family members helping them cheat speak of a larger trend in which various forms of corruption are accepted as a cultural phenomenon. This could be the real issue here.   
The imposition of prohibitory orders around examination halls to stop candidates' relatives from helping them cheat is analogous to putting a lid upon a widespread issue of corruption in the state before the issue becomes too publicly visible and can gravitate toward chaos. It is also comparable to the attempts made by a doctor to treat the symptoms of a chronic, underlying disease rather than diagnosing the root cause.
Cheating has been a deep-rooted practice not only at examination halls but also at various institutions in terms of recruitment, promotion, execution of work at offices, contracts, etc. in the form of corruption at much deeper areas and various levels where no Section 144 can reach.
Advertisement
Chief Minister N Biren Singh had urged at various public platforms that the common people must stop giving bribes for getting things done, particularly at times of recruitment to various jobs and appointments in government offices. He pointed out that both parties who give bribes and who accept it commit a crime under the law of the land. These are rules of course and they can be broken behind closed doors.
One is reminded of the quote, "integrity is doing the right thing even when no one is watching" attributed to British Writer CS Lewis and yes, it all comes down to the strength of one's moral compass and personal integrity indeed, particularly when there are no higher authorities to give credit, validate or judge one's actions.    
However, since one's conscience is shaped by parents, seniors, and surroundings through mirroring their actions and interactions with others, one can be easily corrupted by the environment.
A larger society can also exist without a moral compass. This could be one reason the disease of 'khangna-chanaba' or nepotism has infested all sections of our society, so much so that whenever a bystander sees such corruption taking place, he or she feels envy instead of disgust and aspires to indulge in corruption whenever the chance permits.     
(The views expressed are personal)
Advertisement