The Manipur Chemists and Druggists Association (MCDA) has appealed against panic buying of medicines as the stocks of various pharmaceutical drugs in Manipur are depleting.
The association also informed that the state is faced with around 40 per cent shortage in medicine stock due to the prevailing situation and maintained that the remaining stock would last for around four days.
Speaking to media at MCDA office, Imphal MCDA president Rakesh Rajkumar highlighted that stocks of medicines of hypertension, diabetes, psychotropic and other live saving drugs were running very low.
Advertisement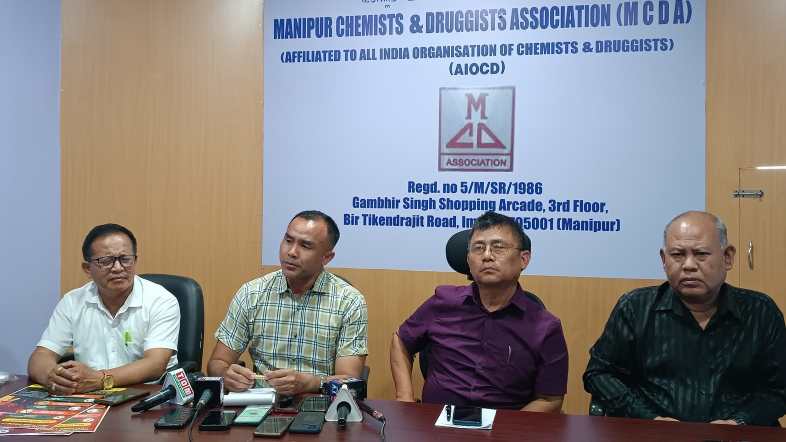 He urged people to buy only what they need and not indule in panic buying as medicine stock was very low.
He stated that members of the association had met with the concerned minister and apprised him of the situation. But no reply has been received, he added.
He informed that 12 medicine trucks were stranded at the state national highways while 14 were stranded in Guwahati.
He stated that alternative route through National Highway 37 was possible but the authorities had not initiated any measures to do so.
Advertisement
"The cost of transporting medicines through NH 37 is very high but we cannot the raise the prices of medicines as such we urge authorities to figure an amicable solution to the whole ordeal," he said.
He also maintained that pharmaceutical sector is the sector in Manipur where price fluctuation did not take place.
He urged the protestors along the highway not to damage and cause harm to medicine trucks, stating that the medicine sector is a humanitarian sector with no communal lines entailed.
Also Read: AICC raises relief and rehabilitation issues with Manipur Governor
Advertisement