A huge cache of arms and ammunition have been recovered as security forces continued search operations in violence-hit Manipur, sources said on Saturday.
The Manipur Police Control Room stated in a release on Saturday that search operations were conducted by security forces in the fringe and vulnerable areas of Imphal East, Imphal West, Kakching, Thoubal, Kangpokpi and Bishnupur districts.
During the search operations, 16 arms, 70 ammunition and 16 explosives were recovered from Imphal-East, Imphal-West and Kangpokpi districts, the police said.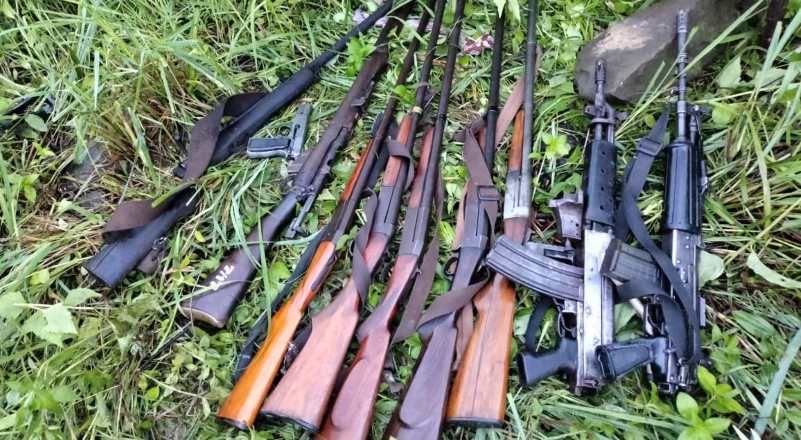 Advertisement
In a related incident, the Assam Rifles stated that, based on specific intelligence, they launched a joint operation along with a team of Manipur police near Dolaithabi Dam area on Saturday.
During the operation, another huge cache of arms and ammunition was recovered. The items included one Carbine, one Sten Gun, four Grenades, ammunition and other war like stores, the Assam Rifles said.
Meanwhile, the police informed that a total of 127 nakas/checkpoints were installed in several districts of Manipur, both in the hill and the valley. IN all, 2,257 persons have been detained in connection with violations in different districts of the state till date, the police added.
Movement of 153 vehicles along NH-37 with essential items have been ensured, the police said, adding that strict security measures are taken up in all vulnerable locations and security convoy is provided in sensitive stretches in order to ensure free and safe movement of the vehicles, the police said.
Advertisement
The police have appealed to the general public not to believe in rumours and be aware of false videos. Any circulation of unfounded videos, etc. may be confirmed from the rumour free number 9233522822 of Central Control room, the police said.
The police also appealed to the public to return the looted arms, ammunition and explosives to the police or nearest security forces immediately.
Also Read: Candlelight vigil highlights urgent need to restore peace in Manipur
Advertisement