In a poignant demonstration of solidarity, internally displaced women in strife-torn Manipur organised a candlelight vigil on Saturday evening.
The vigil, held in front of Kangla Western Gate, aimed to draw attention to the distressing issue of violence directed at women during the ongoing crisis in the region.
Jointly orchestrated by the Eta Northeast Women's Network Foundation and Meitei Alliance for Harmony in Manipur, the event coincided with Women's Equality Day.
The vigil served as a powerful reminder of the pressing need to confront the pervasive violence against women, while also emphasising the importance of cultivating enduring peace and promoting women's empowerment within the region.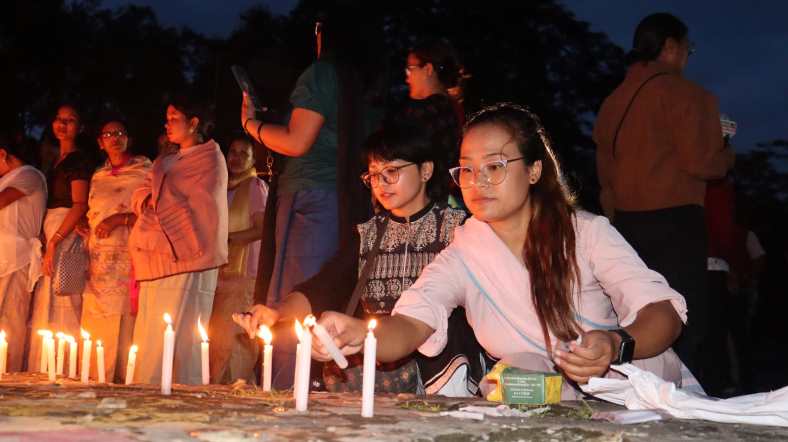 Advertisement
Sophia Rajkumari, founder Eta Northeast Women's Network shared, "At Eta, we stand united against violence and stand for justice, unity, and empowerment. Our Women's Equality Day event underscores our unwavering commitment to transforming Manipur into a safer and more equitable space for all women."
The event also provided a platform for internally displaced women to voice their concerns and aspirations.
A displaced woman from Churachandpur expressed deep apprehensions about the future, particularly for the youth.
"We find ourselves as refugees in our own land, Manipur, devoid of any possessions," she lamented.
She poignantly questioned how long they must endure life in temporary shelters, reliant on government aid.
Advertisement
 "Our fervent wish is to reclaim our lives, to return to our homes, and to earn our livelihoods with dignity," she fervently added, underlining the yearning for normalcy and self-sufficiency.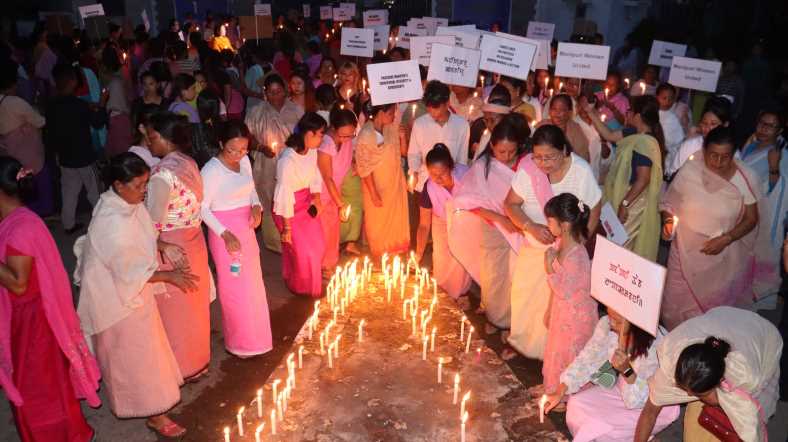 The displaced women united in their plea for tailored relief measures from the government, aimed at supporting them in rebuilding their lives and moving beyond the trauma they have endured.
 As Manipur grapples with an ongoing crisis, this candlelight vigil resonates as a call to action, urging stakeholders to prioritise women's safety, peace, and their active involvement in shaping a better future.
Advertisement