Manipur Water Resource and Relief and Disaster Management Minister Awangbow Newmai and Kshetrigao MLA Noorul Hassan on Thursday inspected the vulnerable and degraded riverbank of Iril River and its tributaries.
During an interaction with the media, Newmai said that expert study and technique on soil condition is required for a permanent solution to avoid flooding and soil erosion during the rainy season.
For permanent solution of affected areas, the minister said that the department will submit a DPR to the concerned Ministry. In a first-hand visit, an expert team for scientific studies will take up the matter and more importantly, soil conditions should be studied first for appropriate work and technique to maintain the quality of the riverbank, the minister said.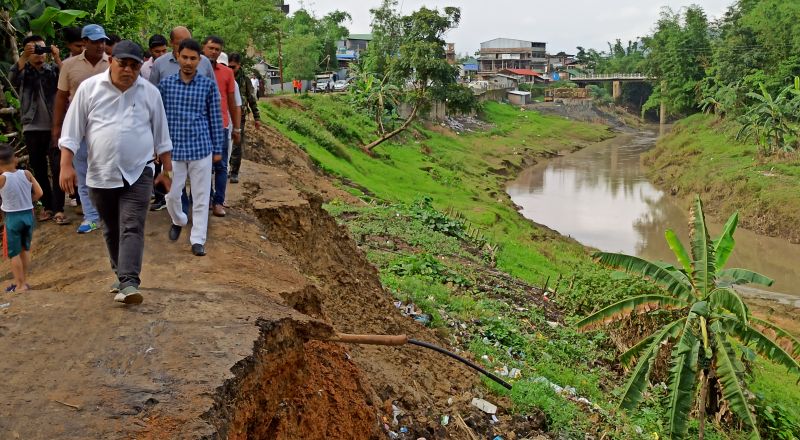 (PHOTO: IFP)