A one-day workshop conducted at the American Oncology Institute at Babina Specialty Hospital in Imphal on Friday stressed on the importance of emergency basic life support.
"The national basic life support is very important not only for medical personnel, but also for the general public in order to save life threatening emergencies such as cardiac arrest and stroke," Dr Lakshmi Kangjam, Consultant Emergency medicine said in a release.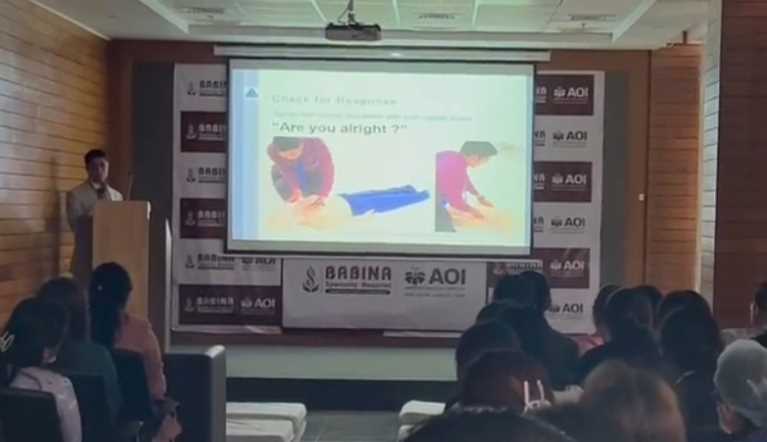 Advertisement
The workshop on National Basic Life Support was organised by the American Oncology Institute at Babina Specialty Hospital Khabeisoi and Society for Emergency Medicine India (SEMI), the release stated.
Dr Sandeep Kshetrimayum, Consultant Critical Care suggested that such workshops are mandatory to keep up-to-date about various recent advances and guidelines.
Knowledge about the right technique of performing CPR such as timing, frequency, positioning of patient can make a big difference in the outcome of resuscitation, the release stated 
Experts from across the country, including Dr Ramyajit Lahiri, Dr Sudip Chakraborty, Dr Sudip Banerjee, Dr Lakshmi Kangjam and Dr Sandeep Kshetrimayum gave lectures and live demonstrations on the Emergency Basic life Support. Around 60 doctors, nursing staff and paramedics attended the workshop, the release added.
Advertisement
Advertisement