A 10-odd month-old Chinese Pangolin (Saphu) rescued from Kampang Khunnou of Tengnoupal district was released at Langol Punsilok, Imphal West by a team of villagers, students and a wildlife researcher around 11.30 am Thursday.
Advertisement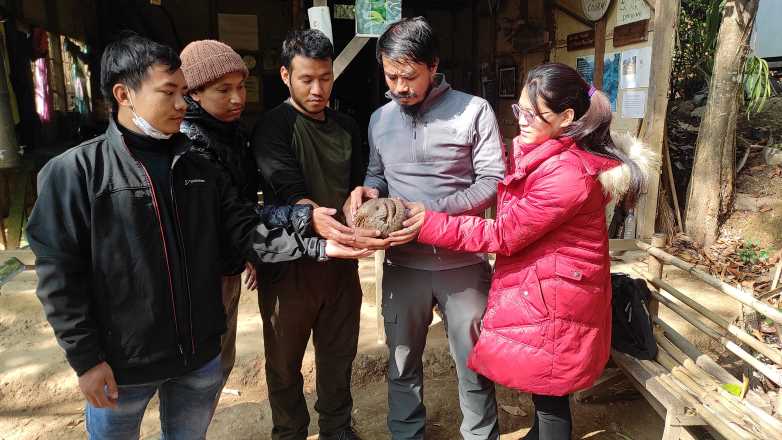 With the consideration of the animal being one of the critically endangered species under IUCN, listed in Appendix-I of CITES, the rescued animal was released at Langol Punsilok after consulting with Moirangthem Loya of the Wildlife and Habitat Protection Society (WAHPS), which is based at Langol Punsilok.
Advertisement
Practical nemophilist and Punsilok rejuvenator Moirangthem Loya, MU Forestry faculty L Romeechand and wildlife exponent Y Roamer's team emphasised the existence of the Chinese Pangolin from the pre-historic times; the dangers it faces as one of the highest-trafficked mammals in the world; its interrelation with wildlife diversity and human ecology; and the need for its conservation for a better-balanced ecosystem.
Advertisement