Tamenglong MLA Janghemlung Panmei on Saturday inaugurated the Ecotourism Hut at Dailong 'Raengaan' in Tamenglong district.
The eco-tourism centre also known as 'Nature Tourism' is a beautifully crafted idea to unite conservation, communities and sustainable development through the means of travel and minimise the impact brought about by tourism on the environment.
Advertisement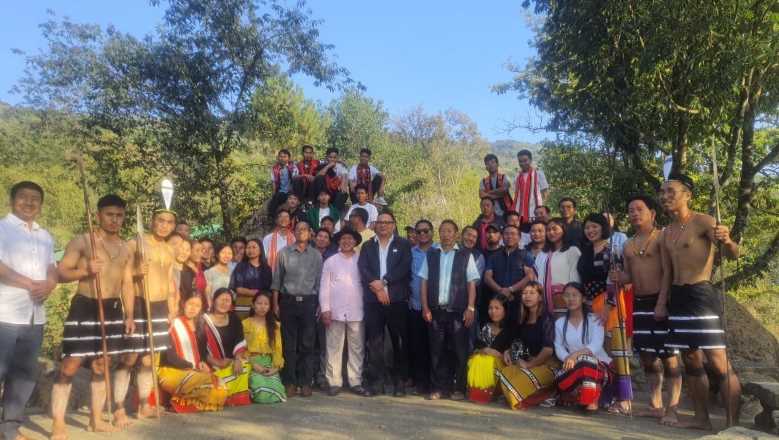 It is a paradigm shift from mass tourism to sustainable tourism. 
Speaking on the occasion, Janghemlung Panmei said the ecotourism huts at Dailong Raengaan will further increase the flow of tourists in Tamenglong.  "Remember to live in harmony with God-gifted Natural Environment," he added. 
Advertisement
He also urged citizens of Dailong village to promote ecotourism so that its benefits are passed on to the future generations.
During his short visit to his hometown, MLA Janghemlung Panmei inspected some developmental works taken up in Tamenglong.
Advertisement