A critically endangered duck species Baer Pochard (Aythya baeri), Mandarin duck and two other bird species were recently found in Manipur, which is a paradise for wild birds in addition to its rich biodiversity.
The critically endangered duck, Baer's Pochard was sighted in the state in 2023, while the Grey Eyed Bulbul and Rufous Winged Buzzard were spotted in 2022.
Baer Pochard (Aythya baeri), which is listed by IUCN as a critically endangered species, was sighted at Utrapat, Nambol Naorem area, Manipur in February.
Due to the rapid decline in the population of the species, it has been listed from endangered to critically endangered in 2012. There was no record of the species in the subsequent volumes of Stray Feathers of AO Hume in his "Birds of Manipur, Assam, Sylhet and Cachar (1888).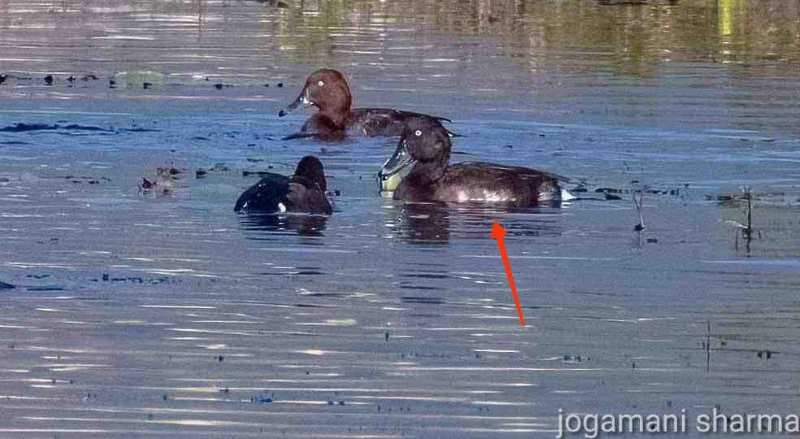 (Baer Pochard (Aythya baeri) (r) (photo by K Jogamani Sharma)
According to Wildlife Week report, 12 specimens of Baer's Pochard (Aythya baeri) were sighted at Yawa Lamjao, a part of Spot No 4 (Toubul). This was also the first sighting of the species in the last 10 years count, though it had frequented the lake in the past, it stated.
Two new species in India, Rufous-winged Buzzard (Butastur liventer) and Grey-eyed Bulbul (Iole propinqua), have been recorded in the Kwatha area in Tengnoupal district in eastern Manipur.
Advertisement
According to the Indian Birds Journal, 2022, several observations of the Grey-eyed Bulbul was made at different locations within a 10 km radius of Moreh in eastern Manipur, from December 2015, January 2021, and during late-December 2021 to early-January 2022.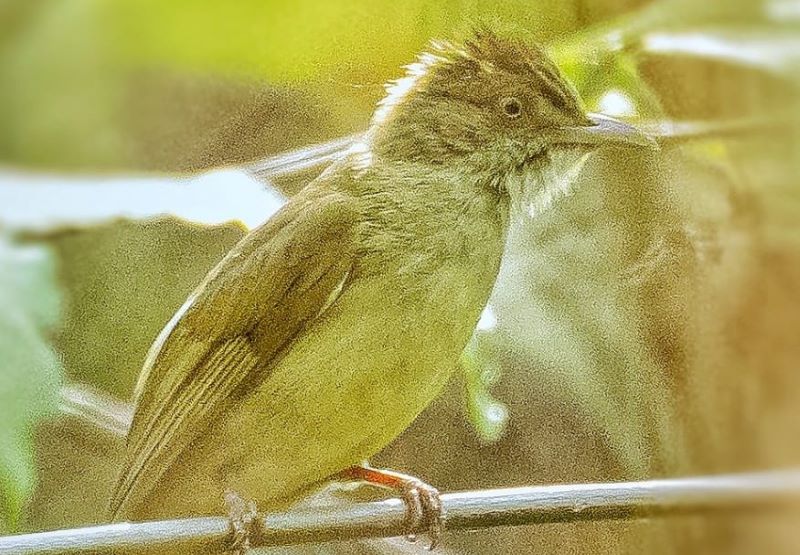 The first sighting of a Grey-eyed Bulbul occurred in early December 2015 near Moreh in Tengnoupal district. The next sightings of the species occurred in January 2021 and then again in late December 2021 and early January 2022 near Kwatha.
"It is unknown if the Grey-eyed Bulbul is regular in the Kwatha area in eastern Manipur; however, multiple sightings over different years and regular sightings between December 2021 and May 2022 (eBird 2022) suggest that it is likely to be resident. More observations from different seasons could help to ascertain its status in eastern Manipur and confirm whether it is a breeding resident or regular visitor to the area.
"The species should also be searched for in other suitable habitats of the Yangoupokpi-Lokchao Wildlife Sanctuary in eastern Manipur, as well as other areas in Nagaland and Mizoram that share a border with Myanmar", stated the report in Indian Birds Journal, 2022.
Rufous-winged Buzzard was found near Kwatha Khunou, Tengnoupal district in early January and mid-March 2022."Our records of Rufous-winged Buzzard from eastern Manipur are not unexpected as the appropriate habitat for the species exists in the area along with the forest that is largely intact in the region. However, ongoing and foreseeable threats to the habitat, resulting in its destruction due to large-scale logging and fragmentation during the course of jhum clearings, mean that efforts to preserve its remaining habitat are urgently needed," stated the report in the journal,
The records of Rufous-Winged Buzzard and Grey-eyed Bulbul from Kwatha area, constitute the country-first reports of both species for India, contribute additions to the avifauna checklist of South Asia, and represent western extensions to the range of both species, it stated.
Meanwhile, Mandarin duck, world's rarest duck, locally known as "Sana Manbi Nganu" has been sighted at Lamphelpat (wetland) in Imphal West district.
Advertisement
A lone Mandarin duck (Aix galericulata), which is classified under 'Least Concern' in the extinction hierarchy of the International Union for Conservation of Nature (IUCN), was spotted at Lamphelpat on February 11 at around 8 am by a bird lover group (Chekla team) member K Jogamani Sharma.
According to the IUCN report, the Mandarin duck population is on the decline. Experts state that this species does not usually visit India. It is primarily found in East Asia and over the years has migrated to North Eastern China, Korea and Japan.
Referring to the appearance of the duck, environmentalist Khangembam Samungou said that the rare duck, Mandarin duck (Aix galericulata) belonging to the family of Anatidae was recorded on 1939 at Mayangkhang, Senapati side according to records.
The duck was brought and reared in Manipur Zoological Garden for public exhibit sometime in 2009, but it reportedly died on March 1, 2010.
Further, in 2007, it was sighted at Keibul Lamjao National Park and again sighted by a team of ornithologists, researchers and environmentalist on the third day of their 10-day long study on the important bird areas (IBA's) of Manipur at Toubul area of Jawa Lamjao, Loktak lake on 2013.
The following year, in February 2014, the mandarin duck was sighted at the same spot during the Waterbird Census. The most recent spotting was on December 24, 2020, at Imphal River of Ithai Laikhong area (not from Loktak). In March 1934, two pairs were shot in Manipur.
Samungou said the duck rarely visits India and when it does, it is mainly in three North-eastern states namely Assam, Arunachal Pradesh and Manipur.
Advertisement