Union Minister of State for Home Affairs Nityanand Rai on Thursday announced that Union Home Minister Amit Shah  will be visiting Manipur and stay for about three days in view of the prevailing tension in the state.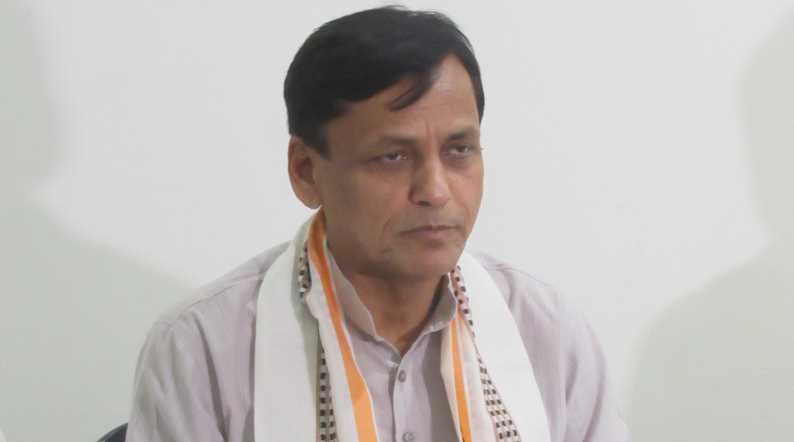 Union Minister of State for Home Affairs Nityanand Rai
Nityanand told the media at Durbar hall of CM Secretariat, Babupara, Imphal on Thursday that the Union home minister, who is on a day's visit to Guwahati, will be visiting Manipur on Monday.
Advertisement
During his visit, he will visit the affected villages and the victims and hear the grievances of the people, he added.
He said that the BJP government will bring equal justice to all the people of Manipur irrespective of caste, creed and community.
Nityananda said that against those involved in creating violence, necessary action will be taken up under the law of land and will give efforts to solve the ongoing issue at the earliest.
Meanwhile, Amit Shah said that some clashes have taken place in Manipur due to a court order.
"I would appeal to brothers in Manipur to maintain peace and have faith in the system. People from both groups should first decide to maintain peace. I assure you all from the Centre that justice will be delivered to all and those indulging in violence will not be spared," he said.
Advertisement
Amit Shah's assurance was conveyed to the media by Nityanand Rai during the press conference held in Imphal. He further said the Union Home minister was also planning to visit the affected peripheral areas during his visit.
National BJP spokesperson Sambit Patra; state Law Minister Th Basanta Kumar Singh and Animal Husbandry Minister Khashim Vashum also attended the press conference.
Meanwhile, a report said that leaders of SoO groups will be meeting the officials of the Home Affairs MInistry in Guwahati on Friday.
Also Read: Centre responsible for ethnic unrest, no Mann Ki Baat in Manipur: Khwairamband Keithel women vendors
Advertisement