Amid heavy rainfall, two women who were crossing a stream near Challou river, were swept away by the surging river water at Poi village under Chingai AC in Ukhrul district, sources said on Tuesday.
The two women were identified as RS Ngamreila, 30, wife of RS Varechung and RK Ramreila, 34, wife of RK Mathotmi. The incident occured on Monday evening when the two women were crossing the Tholiru stream while returning from their fields, the sources said.
Advertisement
"In a very unfortunate incident, two young girls, Ngamreila & Ramreila of Ukhrul district were drowned at the Poi-Challou river. The water level has risen quite significantly after the heavy rainfall in the last two days. Let's keep them in our prayers," Chief Minister N Biren Singh tweeted.
A team of Chingai block police personnel, familly members, villagers and neighbouring villagers rushed to trace the bodies. But the rising volume of the flowing water made the search difficult, the sources said.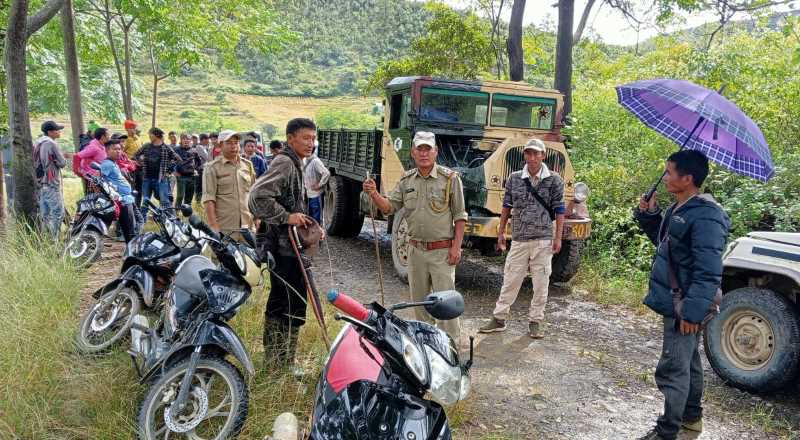 Meanwhile, Wungnaoyo A Shimray, headman Poi village, informed the IFP on Tuesday evening. "Their bodies are yet to be recovered. Incessant rain which caused massive flood-like situation has made it difficult to trace their bodies with the water current increasing," he said. 
Neighbouring villages and Chingai block police personnel are doing all that we could to trace their bodies, he added.
Advertisement
The bodies of the two women were yet to be found till the filing of this report.
October last week and November is the harvesting season for farmers in Ukhrul, but the region reported heavy rain in the last few days, causing flood-like situation in various parts of the district.
With climatic changes taking place, lives of several farmers are at stake. And several villages in Ukhrul district have no suspension bridge to cross rivers.
Also Read: Why disaster management is important
Advertisement