Athouba Singgi Numit 2023 was observed and tributes paid to the departed cadres of proscribed group PLA who were killed in the 1982's Kodompokpi firing incident on April 13 at the Cheirao Ching memorial site in Imphal West on Thursday.
Family, relatives, friends and well-wishers belonging to various ethnic groups of the state were seen paying floral tributes to the departed cadres at Cheirao Ching amid the presence of large security personnel who took their verification on spot.
Advertisement
The visitors also paid tributes to the statues of four freedom fighters of Manipur (Thangal General, Paona Brajabashi, Bir Tikendrajit and Hijam Irabot) erected at the memorial complex. 
Despite the ban imposed on commemorating such programmes, the family members committee of the martyrs obtained the permission from the High Court of Manipur by ways of filing a writ petition.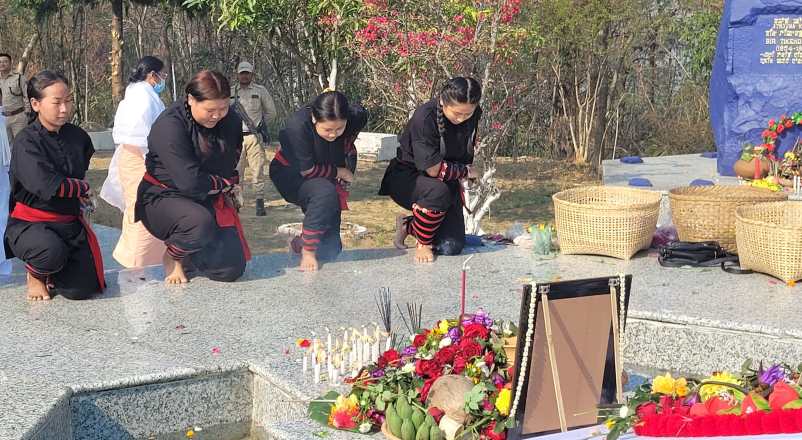 As per the high court order, the state government was directed to allow the petitioners and well-wishers to perform the ritual ceremony of floral tribute at the memorial complex on the particular day of April 13 from 6 am to 5 pm.
Speaking to the media, a martyr's family member Khundrakpam Medha said such tribute is not given only for the nine departed souls but for all the brave hearts and martyrs who laid down their lives fighting for the motherland.
Advertisement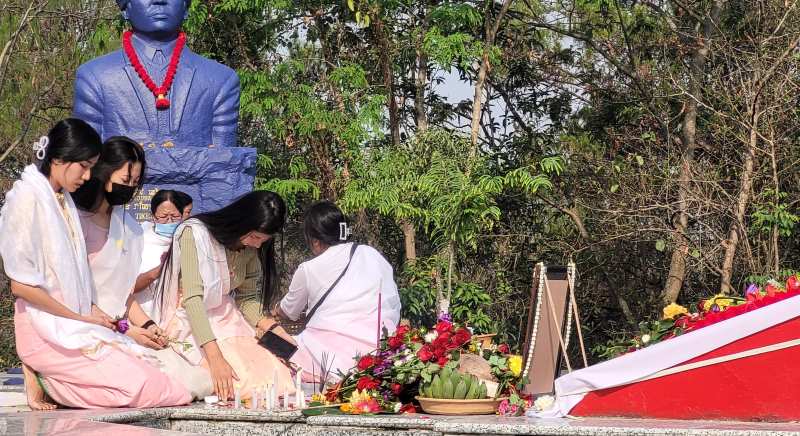 Meanwhile, various CSOs and student leaders visited Kodompokpi in Imphal West where the infamous 1982 firing incident took place and paid floral tributes to the martyrs.
The "April 13 Athouba Singgi Numit" was also commemorated at the memorial site of seven PLA cadres who were allegedly killed in the 1981's July Tekcham firing incident in Thoubal district.  
In the evening, candles were lit along the streets in some localities in Imphal under the supervision of their respective Meira Paibis and local clubs as a mark of respect to the departed souls.
Advertisement