Villagers of Senjam Chirang in Imphal West have alleged that the pipeline for Senjam Chirang Rural Water Supply Scheme of Imphal West and the water source of the Sahirok river passing through Leilon Pheijang (Sansang) and Haraothel Village in Kangpokpi district have been cut off for the past few days by suspected Kuki militants.
The Sahirok river and the water supply scheme are the only sources of water for five villages, namely Senjam Chirang, Senjam Khunou, Phumlou, Mana Hingol, and Lamdeng. In search of water, villagers are seen digging small wells in the river bed and standing in long queues to fetch water from the wells.
Advertisement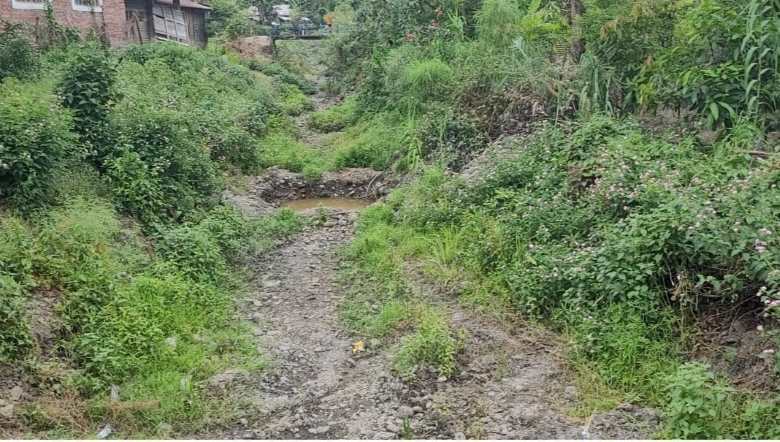 (PHOTO: IFP)
The villagers, while meeting with a team of media persons on Saturday, expressed strong condemnations of the act of cutting off the water source for the villagers and drew the attention of the state government to urgently look into the matter and ensure that the problem is fixed.
Also Read: Manipur Water Woes: Sufferings of people mount as private tankers hike water rates amid unrest
During the media interaction, Senjam Chirang Youth Club Erungbam Ranjan advisor said that such an inhuman act of cutting off the most essential source of life is not even practiced during war.
The government should immediately intervene in the matter and initiate necessary steps to end this conflict, he added.
Advertisement
Meanwhile, the Senjam Chirang Meira Paibi Association called for peace among all communities and urged restoring normalcy at the earliest.
Secretary of the association, Heikham Ambrabati, informed that two individuals have died and 10 others sustained bullet injuries during the clash, which took place only in the Senjam Chirang area on May 4 and 5, while four houses and seven poultry farms were dismantled and burned down.
"We do know who started it. The Kuki said Meetei started it while the Meetei said Kuki started it," she said, adding, "It is enough. Let us end this once and for all sticking to the ideology of peace."
Also Read: Manipur Unrest: Villagers live in fear from SoO militants, hoping for rescue
Advertisement