Commissioner, Art and Culture M Joy Singh on Monday announced that the New Education Policy (NEP) 2020 will be implemented from the academic session 2023-24 in Manipur University of Culture.
Singh was speaking as the chief guest during the inaugural function of a two-day 'Cultural cum Literary Meet, 2022' organised by the Manipur University of Culture at Chandrakriti Auditorium hall, Palace Compound, Imphal East.
Under the theme, 'Culture is something that binds together', Manipur University of Culture (MUC) was established in 2015. He said the promotion and preservation of various cultures of the ethnic communities of Manipur will bring oneness.
Advertisement
Regarding the NEP, 2020, the 8th academic council has started holding discussions to introduce the NEP, 2020 in the 2023-24 academic session, he said. The students and faculty members may face some changes to the present system, however, it will be mandatory to follow the rules and regulations of the new education policy, he added.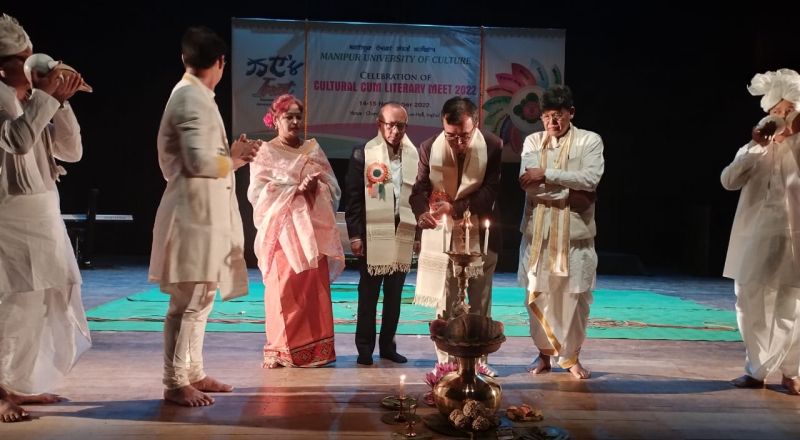 He said the two-day cultural programme will fulfill the aims and objects of MUC.
Registrar, MCU L Radhakanta who attended as a guest of honour said that organising such a programme is needed for the students who are studying in the university in order to give their performance.
Advertisement
The faculties are teaching the traditional culture of different ethnic communities in the university, he further said, adding, in the present society, even some of the elderly persons do not have proper knowledge of culture.
He appealed to the faculty members of the university to impart knowledge as much as they can about the different cultures and traditions of different ethnic communities of Manipur.
Vice chancellor, MUC, P Gunindro Singh also attended the function as president of the function.
Advertisement