As the nation celebrates its biggest festival, Diwali 2022, Manipur Governor La Ganesan and Chief Minister N Biren Singh on Monday extended Diwali greetings with warm messages to the people of Manipur.
The governor said in his message:
"Let the mind lit up from the spiritual realm of knowledge & its transcendental nature & let it illuminate & awake all the living beings on Earth. Wishing A Happy Deepavali for Peace & Prosperity".
Advertisement
The chief minister also took to social media and wished joy, health and wealth to all.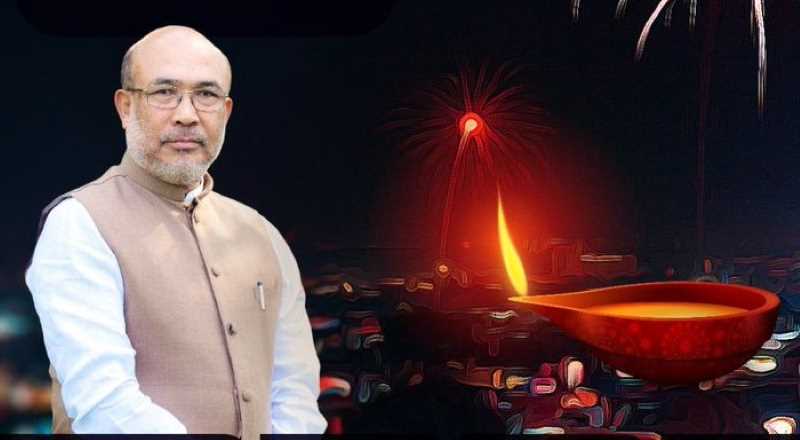 "Heartiest greetings to everyone on this auspicious occasion of Diwali. May this festival bring joy, health and wealth in your life".
Biren also appealed to avoid the use of crackers and reminded the need to have a clean and environment friendly Diwali.
Advertisement
"May the lights of the Diwali season illuminate our lives with endless prosperity, health, wealth and goodwill," stated education minister Th Basantakumar Singh.  
Family welfare minister Sapam Ranjan Singh stated that Diwali is the time to decorate homes with flowers and lights for a positive and happy life.
Industry minister Nemcha Kipgen, Water resources minister Awangbow Newmai and Forest and Environment minister Th Biswajit also extended Diwali greetings to the people in the state.
Advertisement