As Manipur warmed up for the G20 Summit meeting scheduled in the state on February 17-18, Chief Minister N Biren Singh on Monday visited the venue preparation at Sangai Ethnic Park, Moirang Khunou in Bishnupur district.
"Paid a visit to the Sangai Ethnic Park at Moirang Khunou in Bishnupur district today. Pleased to see the preparations being undertaken to deliver a unique experience to the G20 delegates who will be arriving in the state from several foreign countries," Biren tweeted.
With India assuming the G20 Presidency, G20 meetings will be hosted in all states of India, including Manipur.
The G20 meeting in Manipur would primarily focus on showcasing the role of Manipuri Women in enhancing the socio-economic conditions of the state, with the theme for Manipur being on women empowerment, Public Works Department Minister Konthoujam Govindas said during a function.
Also Read: Women empowerment to be theme of G20 meeting Manipur
Women of Manipur are highly empowered compared to other states of India, Govindas said, adding that the role they play in uplifting the socio-economy of the state was commendable.
Advertisement
"Their abilities and capabilities are worthy of being exhibited at a global level; therefore, the state government has chosen women empowerment to be the theme of the G20 meeting," he explained.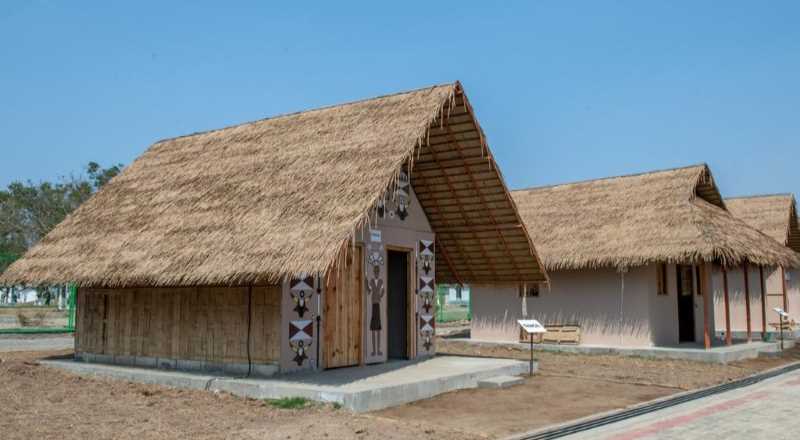 Earlier, Textiles, Commerce and Industries Minister Nemcha Kipgen on February 10 inspected the stalls which are being set up at Sangai Ethnic Park, Moirang Khunou, Bishnupur district by the Industry Department, Manipur. During the visit, she instructed officials concerned to maintain quality while setting up the stalls as well as complete it on time.
In view of the G20 Summit meeting, the Bishnupur district administration and district police have been undertaking cleanliness drive along Tiddim road on National Highway-2, including Chanura Bazaar, Utlou Kakwa Bazaar and other important routes through which the delegates would be passing during the district,.
Bishnupur DC had appealed to all to avoid littering along National Highway 2 and to volunteer in the mass cleanliness drive. The district administration also requested the people of Bishnupur district to voluntarily take part in the mass cleanliness drive.
Also Read: India G20: Understanding infrastructure, building cities of tomorrow
Meanwhile, Shiv Sena Balasaheb Banchi Manipur Pradesh has demanded the Central government to fulfil their demands on various developmental works, including introduction of other developments for the state's welfare during the G20 Summit.
Advertisement
The party demanded construction of a ring-road in the surroundings of Loktak Lake in order to make it a eco-friendly tourist spot; to pass 'Maha Sadak' in the state, that is, construction of highway starting from Kanyakumari towards South East Asian countries; introduction of MSME schemes for the state and to introduce a uniform land law in Manipur.
Senior vice president (administration) of the party, M Tikendra Singh appealed to the people to support the summit and not to impose any sort of strike, bandh and others.
Also Read:
G20 India: Calling for an equal and equitable society for women
G20 to change future of Northeast: Jaishankar
Advertisement