Former Manipur Chief Minister O Ibobi on Wednesday highlighted the imperative of pursuing peaceful dialogue to find a solution for peace in Manipur.
Ibobi was speaking to the media on the sidelines of the 81st Quit India Movement Anniversary programme organised by the Manipur Pradesh Congress Committee (MPCC) at Congress Bhawan in Imphal.
The state Congress leader expressed his belief that multiple avenues exist for restoring tranquility in the region without compromising its territorial integrity, as long as meaningful conversations are initiated. He emphasised that violence and upheaval have no place in the modern world.
Advertisement
Ibobi expressed disappointment over the absence of constitutional methods and peaceful negotiations despite the unrest in the state, which has persisted for over three months, and stressed the need for peaceful table talk to resolve the current situation.
Reflecting on the historical significance of the "Quit India Movement," which played a pivotal role in India's struggle for independence, Ibobi praised the contributions of Indian freedom fighters and INC leaders in this transformative period of history.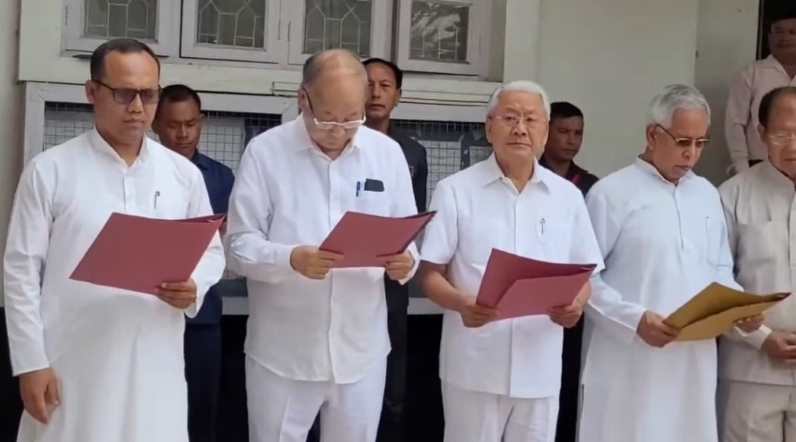 MPCC president K Meghachandra extended gratitude to the INC leaders and the INDIA team for their efforts in Parliament, including the presentation of a "No Confidence Motion" against the BJP government in response to the violence affecting Manipur.
Advertisement
As a part of the commemoration, floral tributes were paid to India's freedom fighters. During the event, the MPCC president also pledged to work with dedication in the service of the nation's freedom and unity.
The programme also featured the presence of Gaikhangam, a member of the Congress Working Committee (CWC), along with other prominent MPCC leaders.
Meanwhile, the Manipur Pradesh Youth Congress Committee and senior Congress leaders observed the 63rd Youth Congress Foundation Day at the same venue.
As a part of the observance, the Youth Congress Flag was hoisted by MPYCC president N Popilal, accompanied by the rendition of the national song "Vande Mataram" by the participants.
Advertisement