The Khwairamband Keithel Street Vendors' Welfare Union (KhKSVWU) in Imphal, Manipur on Friday said that Ima market has now become a "battle zone" and warned of intensifying its agitation if the member vendors are not provided space at the Temporary Ima Market in Imphal.
Advertisement
"The one and only Ima Keithel of Manipur, which is being praised for its significant beauty, is now a battle zone due to the influence of some vested interests and powerful individuals," KhKSVWU president L Beda told mediapersons on Friday.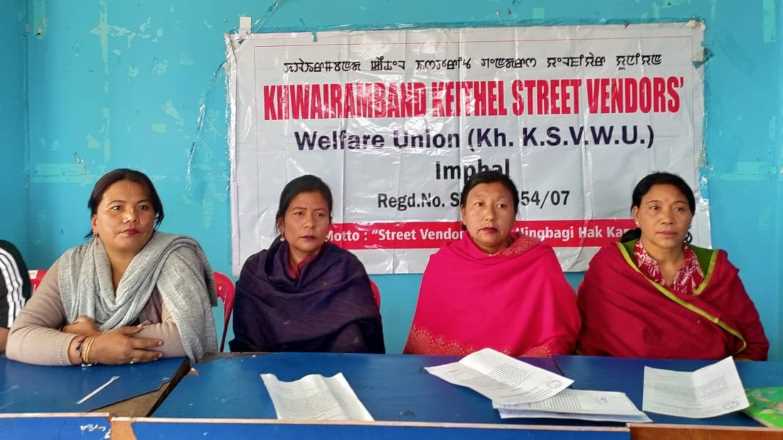 It is unfortunate that the government does not know the sufferings of the vendors who are left with no place to sell to earn their daily bread, she added.
Advertisement
As per an IMC notification issued by its administrator M Joy on October 17, street vendors were permitted to carry out their business in the Temporary Ima Market in two different shifts (from 6 am to 12 noon and from 1 pm to 7pm) on first-come first-serve basis daily. But, some powerful vendors have completely occupied the space permanently, defying the IMC order, she alleged.
Demanding their rightful vending space, the vendors have taken up various forms of agitation by ways of even storming the IMC complex and vending there as a mark of protest, she said, adding that considering the Sangai Festival they remained silent for a while.
Advertisement