MAHUD Minister Yumnam Khemchand on Monday inspected the Lamdeng Solid Waste Management plant located at Lamdeng Khunou, Imphal West, and urged the authorities concerned to ensure proper functioning of the plant.
"I inspected the Solid Waste Management Plant and Solid Dump Site at Lamdeng Khunou to see the conditions and devise ways to increase its efficiency. As a hallmark of a smart city, cleanliness is vital and effective management of solid wastes is our priority," the minister said.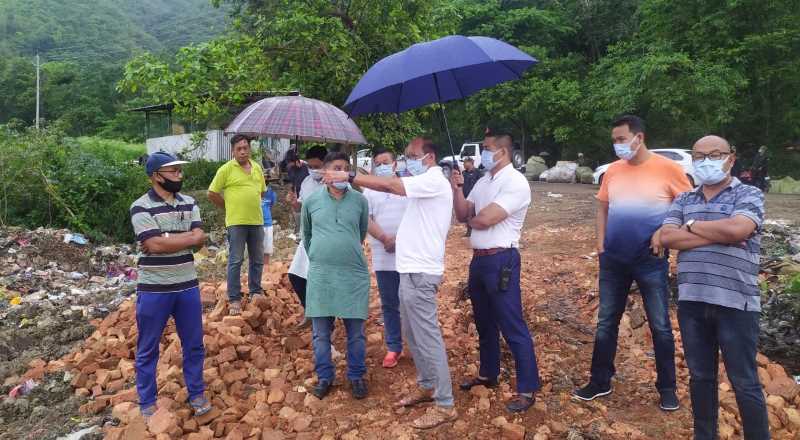 Solid waste management plant of Lamdeng has been one of the most important waste dumping sites in Manipur and has been a part of the present government's key initiatives on 'clean Imphal city' campaign under the Swachh Bharat Mission.
Advertisement
Advertisement
WATCH:  Managing Solid Waste in Imphal | Is the plan working?
During the visit on Monday, MAHUD minister advised the authorities concerned to do necessary works for proper functioning of the dumping site. 
The MAHUD minister was also accompanied by officials of the Imphal Municipal Corporation.
Advertisement