Suspected Kuki militants unleashed a terror attack at Koutruk village, located 14 km north of Lamshang Police Station in Imphal West district, presumably in an attempt to divert the gun battle that broke out between unknown armed militants and Kuki militants at Molnoi under Kakching Police Station in Tengnoupal district on Friday morning, sources said.
According to sources, a 15-year-old girl was injured when Kuki militants opened indiscriminate firing at the village around 11:30 am. The militants reportedly launched the attack from three sides atop Koutruk Hill.
Advertisement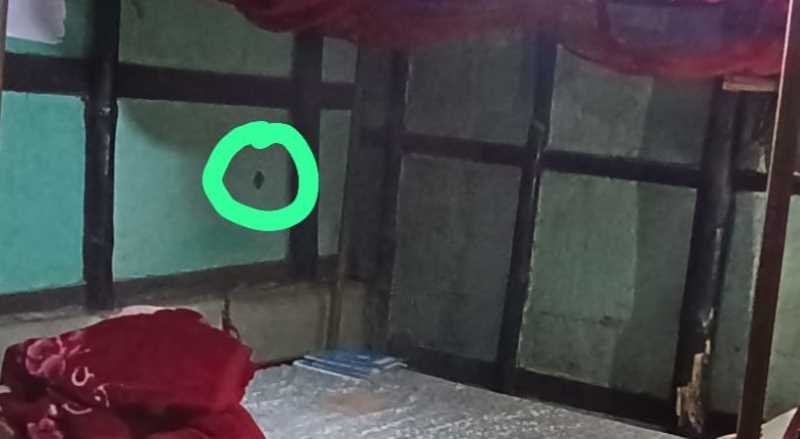 The injured girl has been identified as a 15-year-old Ningthoujam Jina, daughter of one N Bokul from Koutruk Mayai Leikai. A bullet that pierced through the wall of her house during the shootout hit her near her left ankle. She is undergoing treatment at Shija Hospitals, sources said.
Following the attack by the militants, 9th IRB personnel stationed at Koutruk and village volunteers also resorted to retaliatory firing, leading to a fierce exchange of fire.
Advertisement
The crossfire took place for almost 40 minutes. However, upon seeing the additional number of village volunteers approaching the area, the militants reportedly backed out, ending the exchange of fire between the two sides, the sources said.
The gunfight in the village left a trail of destroyed homes, and the villagers traumatised. Multiple bullet holes riddled several houses in the village.
Advertisement