Overburdened or failed drainage, unchecked, and unregulated constructions driven by urbanisation as some of the contributing factors, many places and streets in Imphal city are often flooded even with a moderate amount of rainfall.
As usual, the moderate downpour on Friday morning has caused a lot of inconveniences to commuters and residents with many areas in the city remaining waterlogged.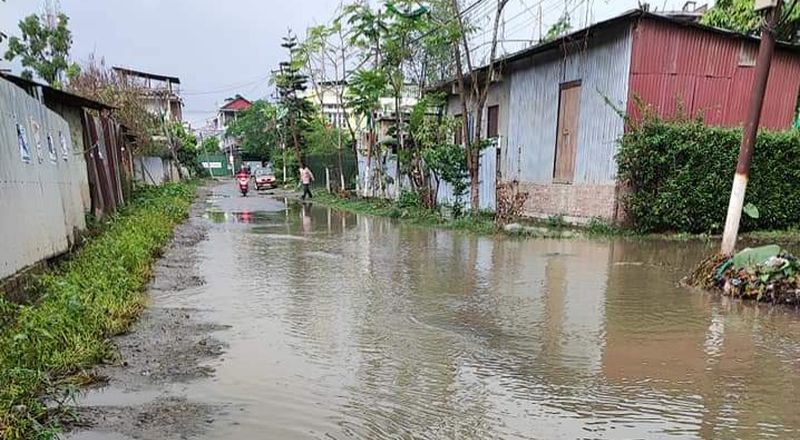 (PHOTO: IFP)
Advertisement
According to the Agro Meteorological Unit, Lamphelpat the amount of precipitation received between 7.30 am to 8.30 am was 17mm. The Indian Meteorological Department, Regional Meteorological Centre, Guwahati also forecasted that there would be rainfall from moderate to intense rate with storms on Friday in most of the districts of Manipur both hill and valley.
Places like the Palace Compound, Singjamei near Kakwa, Sagolband, and Andro Parking remained waterlogged till the evening owing to the Friday's rain. Residents of these flood-prone areas are enduring untold inconveniences.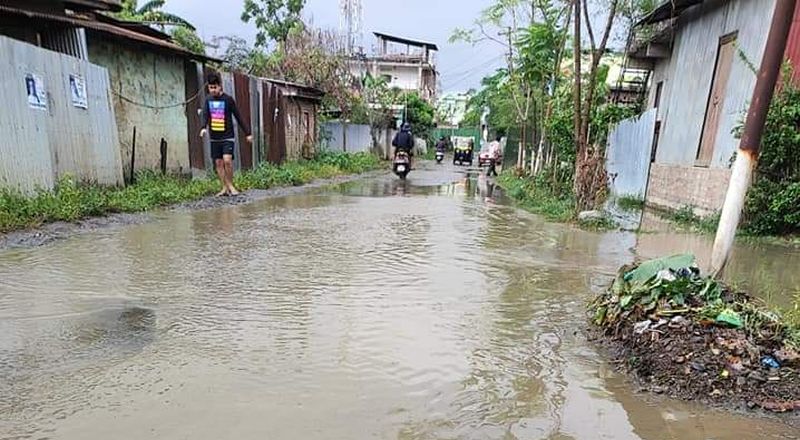 (PHOTO: IFP)
Interacting with one of the residents in Kakwa areas, where flood is a regular phenomenon after every rainfall, told the Imphal Free Press that this stretch from Singjamei to Kakwa despite being part of the national highways usually remained flooded even with moderate rain. This has created a lot of inconveniences for the people of the areas, he said.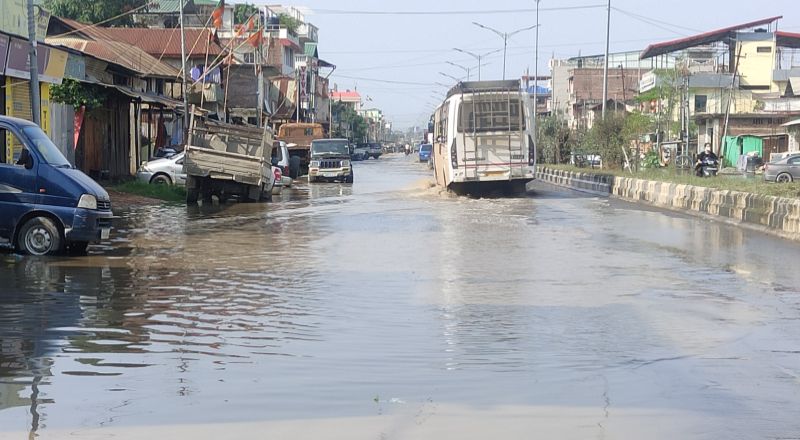 (PHOTO: IFP)
"The road would remain waterlogged the whole day after every downpour causing lots of problems to move around. Moreover, it is a total nightmare for one has to bear the stench of the polluted water," he said.
Advertisement
He felt that the flood is man-made and created by unplanned urbanisation and appealed to the government to improve the drainage system.
Ibomcha, a shopkeeper at Palace Compound, said that "I have been running my shop at the Palace compound for over a decade now. I have been witnessing this type of flood caused in the event of a short duration of rainfall. It is very unfortunate to say that not a single initiative has been taken up to address this."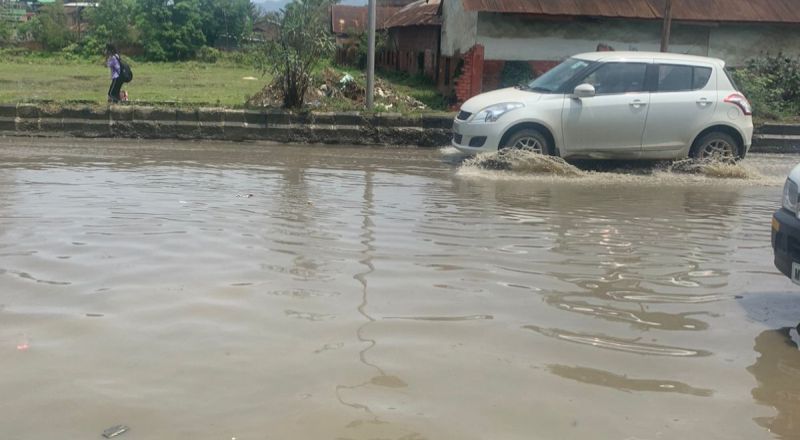 (PHOTO: IFP)
Ibomcha further said that the government should take up development works with proper planning based on the topography of certain areas.
"I don't think this urban flood of artificial flood can be addressed by only cleaning the drain because this problem is worsening with each passing day. The authorities concerned should come up with new ideas to prevent the frequent urban flood."
Advertisement