As many as 69 houses were completely demolished as eviction of illegal structures within Waithou Reserve Forest area under Thoubal Forest Division began Sunday.
The first phase eviction drive, conducted by the Thoubal Forest division with the support of security forces, started at 7 am and concluded at 11.30 am Sunday.
Thoubal Forest division said the eviction was carried out following an eviction notice served on Friday by DFO Thoubal Th Lokendro to 71 illegal encroachers or illegal pattadars among all the encroachers of Waithou Protected Forest area.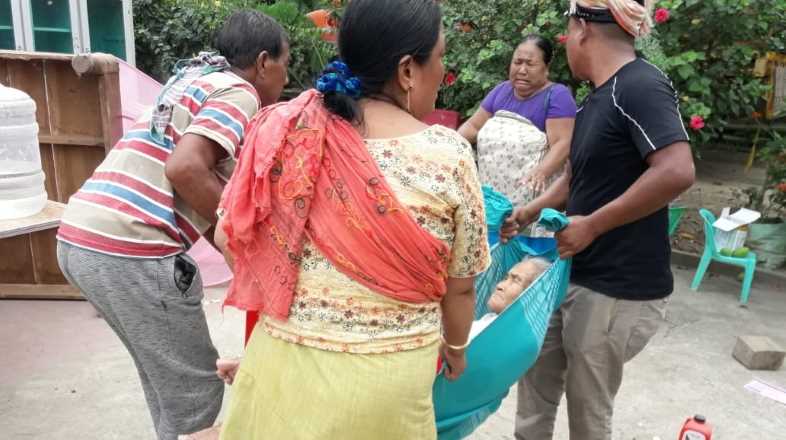 (An aged woman is carried out of her house as the first phase of eiction drive was conducted at Waithou Protected Reserved Forest area in Thoubal district, Manipur on June 12, 2022 | Photo: IFP)
Must Read: Claims over mountains