As many as 2,532 kilograms of illicit cannabis (ganja) were destroyed and burnt by the Customs Division, Imphal on Wednesday at a brick field in Kanto Saban, Imphal West as a part of observing the Drug Destruction Day 2022.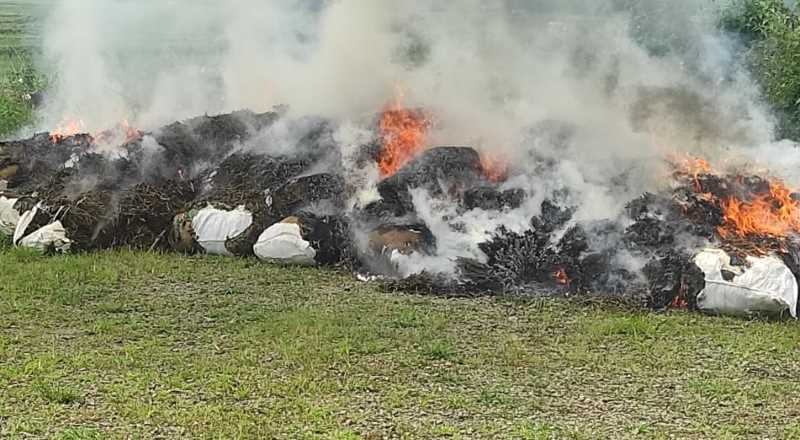 Advertisement
Relevant rules and regulations were strictly followed during the disposal process under the supervision of five members High Level Drug Disposal Committee of the Custom Division, Imphal headed by the joint commissioner CGST, Imphal L Prabhunanda as chairman, the Division said.
The disposal process of the illicit ganja was started from 9am and the destruction was completed at 5pm.
Advertisement
Advertisement