A joint body of the Khoupum Area Villages Authority Council (KAVAC), the Rongmei Luh Phuam Khoupum Area (RLPKA) and the Zeliangrong Students Union Khoupum Area (ZSUKA) has resolved to block the Tongjei Maril road (Old Cachar road) from second week of November.
Expressing resentment and condemning the lackadaisical attitude of the state government to its repeated appeals for checking the quality of the Tongjei Maril road construction, the civil bodies have decided to carry on with their resolution if the concerned authority failed to look into the plight of the road at the earliest.
A joint statement by the bodies on Thursday stated that the condition of the road is deteriorating day after day since quality was not maintained while constructing the road.
Advertisement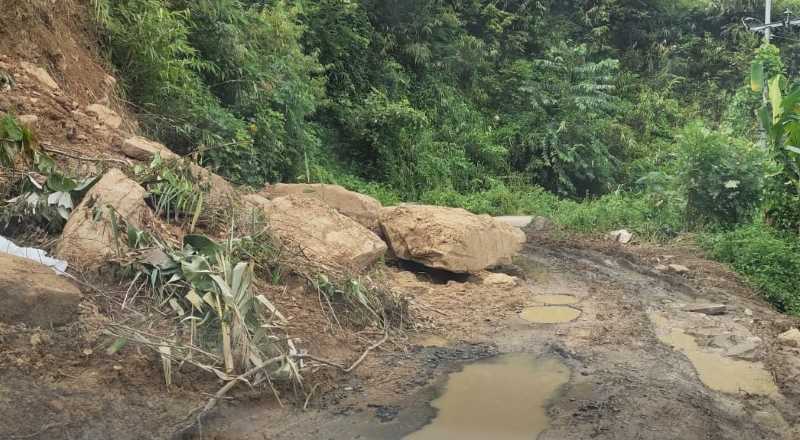 The historical Tongjei Maril road which got a facelift when the North Eastern Council approved and sanctioned for construction of all-weather roads has not seen positive development till date. There are potholes from road zero point till Rengpang due to the poor quality of the road and the road section near Luwanglon Khunou village is also unsafe because new earth cutting work is underway, the release stated.
It further stated that the traffic diversion towards Old Cachar road after the collapse of Irang bailey bridge on November 1 at Taobam (Irang) added another problem to Tongjei Maril road as the traffic volume increased due to the plying of heavy laden vehicles and other public carriers. At any moment, landslides or rock fall could happen, it cautioned.
These uncertain risk factors of the road which is so prone to accidents should not go unchecked. If any untoward accident happened it must be the sole responsibility of the present government and Keystone Infra Pvt Ltd company, it stated.
Advertisement
Further noting that the bailey bridges at Thongjaorok and Irang rivers at Ngariyan and Khoupum areas are unstable when heavy vehicles continue to ply on, the release predicted that the bridge and the road will no longer be functional very shortly.
In October, the joint body submitted a memorandum and mounted pressure on the chief minister to check the quality of the road, especially blacktopping of the road from Zoujangtek to Rengpang(NH-37).
In the memorandum, the bodies pointed out that the Keystone Company started the road construction work in 2014. However, the people are dismayed at the poor work quality, which is evident from the finished portion of the said road as many potholes have started to appear and black topping started to come off within a few months, the memorandum stated.
Advertisement