A hand grenade exploded at Hapta Kangjeibung, Imphal East under Porompat police station. The incident occured at around 6:05 am on Saturday, police said.
Advertisement
The incident is suspected to be related with the upcoming fashion parade to be held on Sunday in which Bollywood actor Sunny Leone is expected to be the show stopper. The fashion parade is being organised by House of Ali to promote handloom khadi and tourism.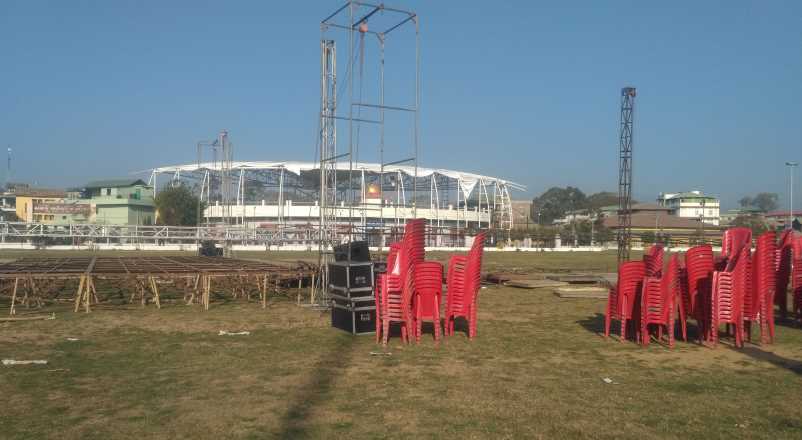 Advertisement
Further reports from the police on the spot said the incident is highly suspected to be done by a UG group. The hand grenade was exploded near the stage. No casualities were reported during the incident. The Porompat poice has filed a case and further investigation is underway, police said.
Advertisement