Despite 16-hour curfew relaxation in Imphal East and Imphal West districts, the first day of the 48 hours shutdown call across the state paralyzed Imphal on Tuesday.
The All Kongba Road United Clubs Organisation, an apex body of 27 local clubs; Kuraomakhong United Club, Sagolband Kuraomakkhong, Sayang road and Naorem Yaiphakol, Naorem Leikai had called 48 hours shutdown across the state over the arrest of five village defense volunteers and demanded their immediate and unconditionally release.
Bandh supporters were seen blocking most of the streets in the Imphal valley area, starting early Tuesday. The shutdown continued through the day.
Following the shutdown, commuters faced a huge problem as bandh supporters in Imphal East and West districts blocked the roads with wooden logs, water pipes and burning of tyres. However, essential services were allowed to pass the blockade.
Advertisement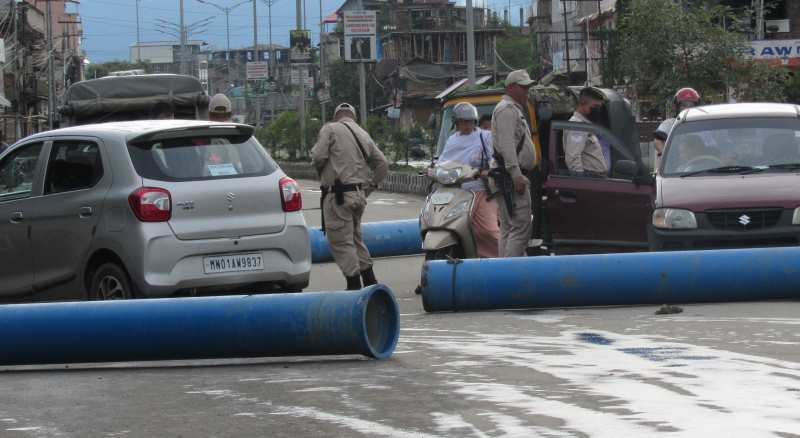 In some places, police and RAF fired tear gas shells to disperse the bandh supporters.
Following the retaliation by bandh supporters with slingshots and pelting of stones, the front glass of one bus ferrying RAF jawans was damaged at Tera Bazaar.
Transport, passenger service, markets, shops and institutions remained closed. However, a few government employees were seen commuting to work.
Advertisement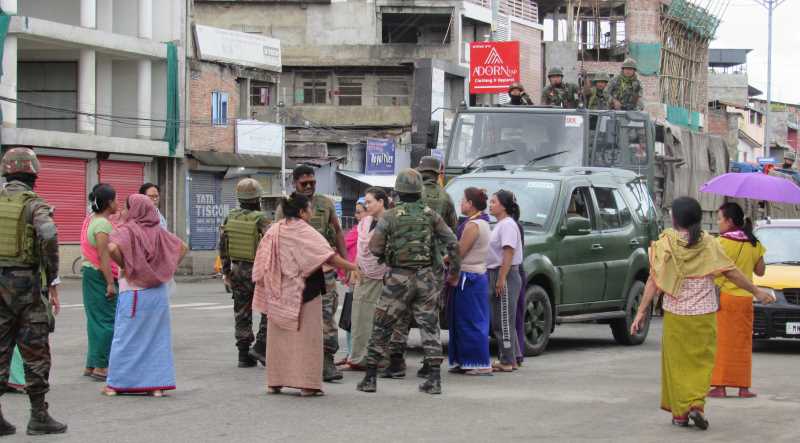 President of the Coordinator of Langthabal Kendra Club, Yumnam Hitler, who is a part of the bandh call, told the media that the government should not arrest village volunteers. If the government nabs village volunteers who are guarding their respective villages, then who is going to protect the villages in the fringe areas, he questioned.
The conflict and unrest in the state has been persisting for over four months now. With the help of volunteers, many villagers are being protected against the attacks of Kuki militants, he added.
Also Read: 48 hours shutdown over arrest of village volunteers in violence-hit Manipur
Advertisement