Several students in Manipur commute to school by auto-rickshaws. In the capital city Imphal, students are charged Rs 10 per ride to school, while the charge for others ranges from Rs 20 and above per ride depending on the travel distance, according to the diesel auto-rickshaw association's fair regulation.
Already burdened by the rise in fuel prices, considering the reduced earnings in carrying students at a lesser rate, many auto drivers are unwilling to carry school students. Sometimes, students who try to take an auto ride to school were seen unattended and left with no vehicle to reach the school.
As poor families struggle to send their children to school, 29-year-old auto driver Oinam Raja Singh popularly known as Ningamdaba Raja from Nongchup Kameng, Imphal West has started free auto rides for school and college students and senior citizens on the route - Kameng via Lamdeng to Imphal since March 1.
The free service was started considering the financial constraint faced by the students and their parents belonging to financially backward classes, especially during the COVID-19 pandemic, Raja said.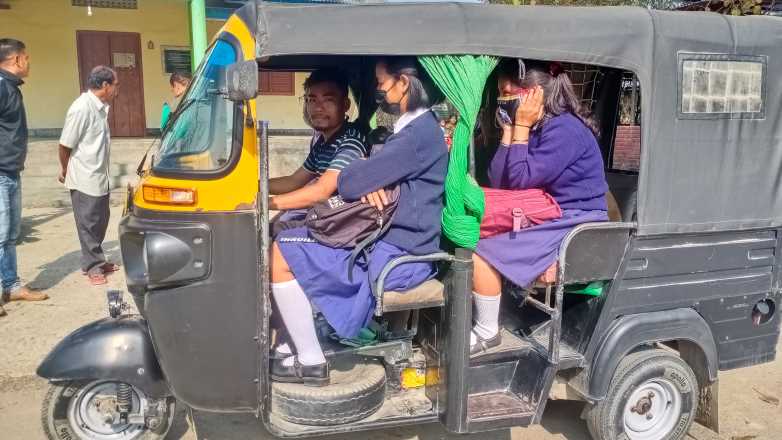 "As I belong to a financially backward family, I understand the level of suffering faced by many in having to incur high expenditure for commuting. So, I started rendering free services to the students according to my best level," said Raja while speaking exclusively to the Imphal Free Press.