The off-grid electrification of remote Kangjang village in Senapati district of Manipur a few years ago had brought hopes and smiles to its villagers. However, the happiness and hopes brought by the much hyped project of the state government was short-lived as the power-supply failed to function.
Kangjang village secretary P Pidibou was among those who had high hopes and looked forward to a better living condition when their village, located more than 120 kilometres away from the state capital Imphal, was finally electrified.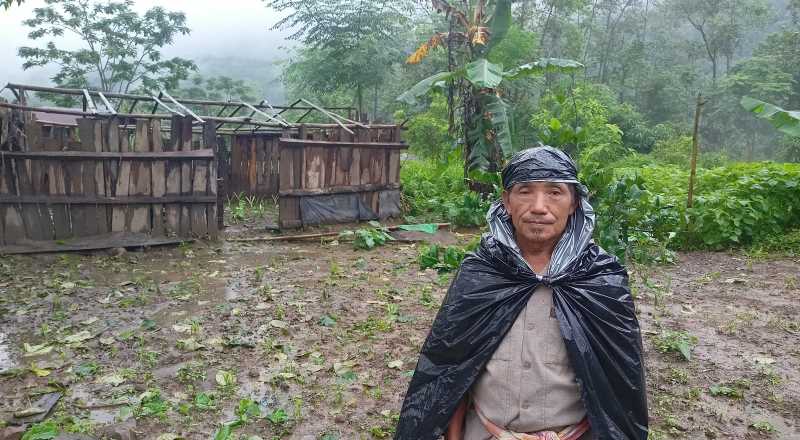 (Kangjang village secretary P Pidibou stands in front of his barren duck farm and coop--Photo: IFP) 
He worked hard and attempted to fulfill his long cherished dream of establishing a poultry hatchery in the village. Unfortunately, all his hopes were completely shattered. All the eggs he collected for hatching were ruined when the power mechanism stopped functioning.
In an exclusive conversation with the Imphal Free Press, Pidibou said that he started rearing more than 200 ducks and 10 drakes and collected the eggs for hatching.
"Moreover, the inverter, batteries and other equipment necessary for incubation were procured after saving up my small earnings towards achieving my dream. However, all my efforts were wasted when the power supply stopped working. I lost around Rs 75,000 in the process," he lamented.
Kangjang village, populated by around 280 people, along with neighbouring village Chakha in Senapati district were provided off-grid power supply with solar energy through the Manipur Renewable Energy Development Agency (MANIREDA) in 2018.