In a first of its kind in Manipur, retired Army personnel T Thangkhansuan of Vengnuam, Churachandpur HQ has invented a machine for peeling Areca nuts as well as betel leaf washing machine.
The betel nut peeling machine, which were made out of scraps from washing machines, has been in operation for a while now and has helped Thangkhansuan generate an income of at least Rs 1,000 per day to run his family.
Advertisement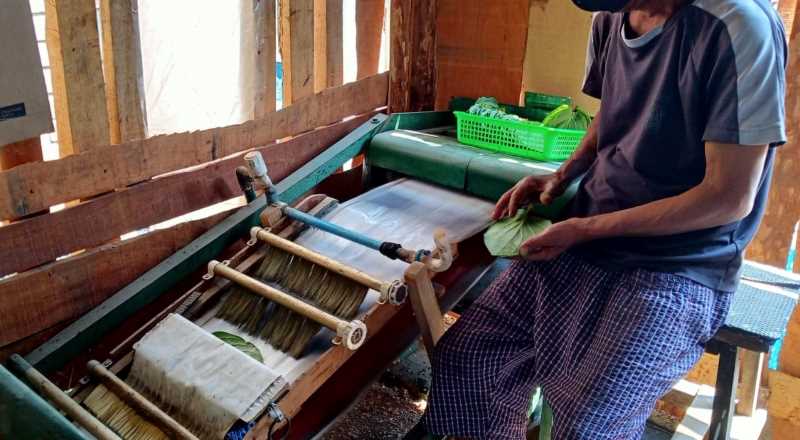 Thangkhansuan said that with five family members to support, the pension he gets is not enough to provide for his family. In order to earn extra money, he thought of inventing the betel nut peeling machine and leaf washing machine from the motor of his old washing machine.
With his new machine, the retired Army man from Churachandpur has been earning Rs 1,000-2,000 a day on an average, he said.
Thangkhansuan said that his invention includes three machines. The first is used for peeling of the outer cover of the betel nut while the second is used as an 'inner layer cleaner' of the nut. The third machine is for cleaning the betel leaf, he added.
Advertisement
As betel nut consumption is high in Churachandpur, Thangkhansuan said that the demand for his product is high. He is barely able to meet the high demand for which he hired people from time to time, apart from the efforts of his family, he added.
When asked about the challenges he faced, he said that with the simplicity of being a cottage industry, anyone can learn to use the machines but it requires constant power supply.
As his machines started gaining popularity, the National Innovation Foundation - India, an Autonomous body of the department of science and technology, Government of India wanted details of his machine, and he is presently working on it to send videos and share the uniqueness of his idea, he added.
 
Advertisement