Household activities are endless and time consuming. Many working people often struggle to find time for household chores. And, while it is considered no fun, there are several benefits to it apart from meeting one's daily needs. Household activities are considered as functional excercise that helps to stay fit and healthy as it burn calories. 
Pointing out that a high cholesterol diet and lack of exercise are the main factors leading to obesity and various health problems, AFC managing director Y Hemlet stressed the need of sparing some time every day for functioning exercise and consumption of organic food to stay fit and healthy.
"Functioning exercise is not a big deal for people with busy schedule as sweeping, mopping, gardening and many other household activities are considered as a good functional exercise," he said, while speaking to mediapersons at the final screening of "9th AFC State Level Transformation Challenge 2022" held at Apunba Fitness Centre (AFC) office in Nagamapal, Imphal West.
Advertisement
Maximum of the participants of the challenge are in the category of weight loss, he said.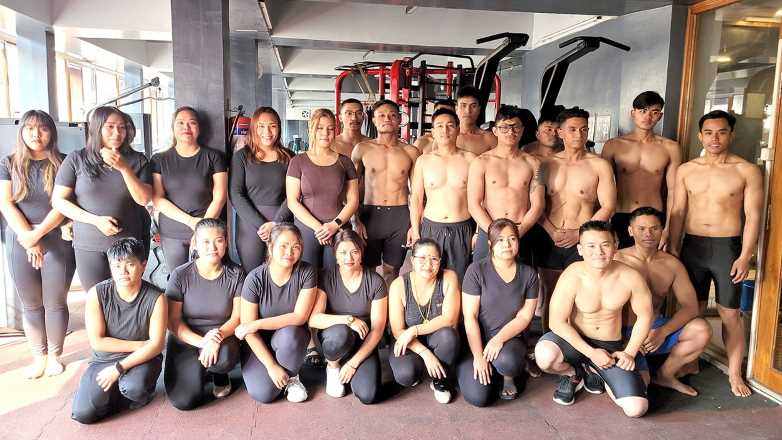 Stating that the motive of the challenge is to facilitate successful long-term weight management through education, skill building, exercise adherence, dietary and behavioural modification, he expressed his satisfaction that cent per cent of the challengers were able to lose more than 10 kilogram each.
Everyone can be considered as winners of the challenge as the participants have formed a routine of maintaining a healthy lifestyle, he said, adding, "AFC cannot make everyone a bodybuilding champion but can make every person fit and healthy."
Advertisement
A challenger, Anita Thangjam, a 30-year-old single mother from Kwakeithel, Imphal West, who weighed almost 90 kilogram before the challenge is now reduced to only 69 kilogram, he said.
Speaking to the media, Anita expressed her gratitude to AFC for organising such an event and said that the challenge has given her a new life, though it was a big struggle in the beginning.
With the physical screening of as many as 200 individuals, including male and female, the challenge was kicked off on September 11 and it will culminate on December 17 at MSFDS in an award ceremony for finalists with prizes for both male and female category and those above 40 years, the AFC added.
Advertisement