Students should consider every success as an initial stage of a new challenge, said the All Manipur United Club Organisation (AMUCO) president Ph Nando Luwang. He also urged teachers and guardians to guide young minds to cope with the many changes taking place in and around them.
The AMUCO president was addressing the students, guardians and staff of the UNACCO School during the inaugural function of its new academic block of Senior Secondary at Mamangpat in Imphal East cum Fresher Meet on Wednesday.
Advertisement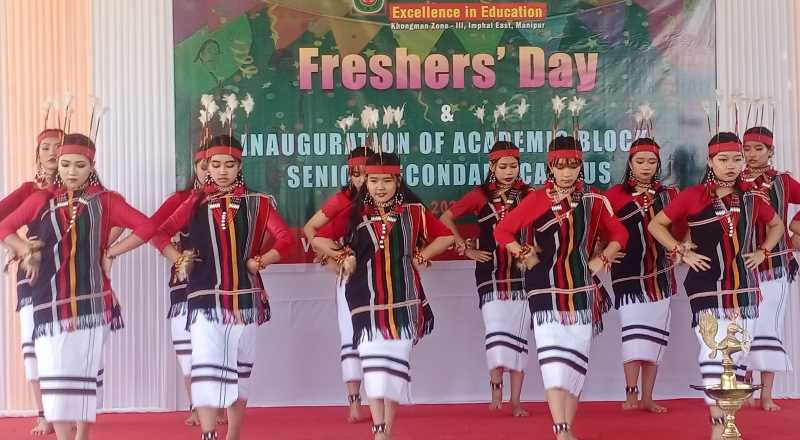 Nando pointed out the minds and moods of students are in a certain stage of biological changes and therefore, their biological factor should be considered in disseminating education instead of treating the students as social beings.
As their minds are going through many changes, the teachers and guardians need to guide and treat them in a balanced manner, he said.
Pointing out that many students from Manipur prefer to study outside the state due to lack of certain facilities in schools of the state, he said the trend is affecting the economy as well as the students getting influenced by outside culture and lifestyles.
United Peoples' Front (UPF) advisor Yk Dhiren also spoke at the occasion and stressed on the need to acquire the quality of punctuality, sincerity and seriousness to get good grades and become successful in life.
Advertisement
He pointed out that teachers and guardians are guides, and added that "Your own efforts and yourself will decide your future and the future of Manipur."
He further called on the students to stay away from abusive substances, and wished them luck in their future endeavours.
Cultural dances and group songs were performed by the students of class XII, as a part of the programme
The function was also attended by HERICOUN president Longjam Ratankumar; CCSK president Jeetendra Ningomba; Lipul president Somarendro Thokchom; UCM president Joychandra Konthoujam and UNACCO School director Arap K Mukhopadhyay as presidium members. 
Advertisement