Tamenglong on Wednesday confirmed a total of 33 new COVID-19 positive cases from different places of the district. With the detection of 33 more cases, the positive tally in the district surged to a total of 2,467 cases with 273 active cases while 2,183 have recovered as of Wednesday.
In view of the alarming spread of the disease in villages of the district, health department and the administration have been braving the rains and driving through poor road conditions in reaching out to far-flung villages, spreading awareness on COVID-19 and vaccination.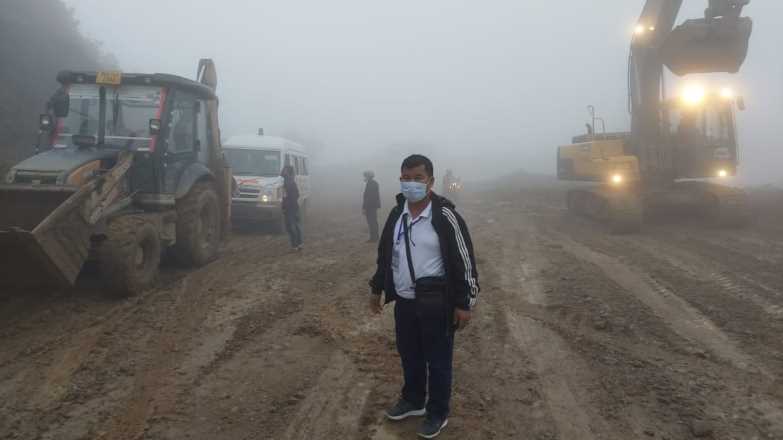 Advertisement
Sub-divisional officer, Tousem sub-division, Tamenglong, Paul Nangsha told the Imphal Free Press that despite giving repeated advocacy on mass vaccination the rate of vaccination is still low. 
The SDO appealed to all church organisations, including Rongmei Naga Baptist Association, Liangmai Naga Baptist Association, Zeme Baptist Association, Inpui Naga Baptist Association and Baptist Churches Union of India and other churches to encourage their church members to take Covid vaccination.
Assam Rifles Covid Awareness Programme
Meanwhile, to make the people aware of the vaccination process, location, schedule and address queries, doubts and concerns among the general public about vaccination related matters, 44 Assam Rifles under the aegis of 22 Sector Assam Rifles IGAR (E) on Wednesday organised a Covid Awareness Programme in Tamenglong town. 
The unit vehicle mounted posters, aiming at spreading more awareness among the villagers to follow COVID appropriate behaviours and get vaccinated.
Advertisement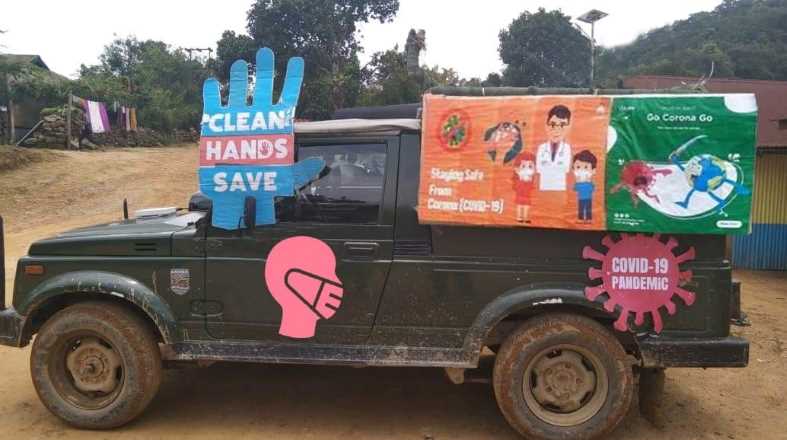 The 44 Assam Rifles Adjutant said, to strengthen the battle against COVID-19 pandemic and facilitate access to the nationwide 'Covid Vaccination Drive', the unit has also taken an initiative along with district health officials to expedite the vaccination for local populace in the district. 
Till date, the unit medical staff have vaccinated 1719 civilians at Tamenglong district, he added. 
The Noney Battalion under the aegis of Headquarters 22 Sector Assam Rifles and Inspector General Assam Rifles (East) on Wednesday organised 'COVID-19 Awareness Drive' at Taobam Village, Noney district. The villagers were sensitised on adherence to the guidelines of COVID-19 to restrict the community spread and encouraged to get Covid vaccination.
Advertisement