Manipur Chief Minister N Biren Singh on Saturday inaugurated the newly set up Covid Intensive Care Unit (ICU)/ Accident Trauma Centre at Jawaharlal Nehru Institute of Medical Sciences (JNIMS), Imphal.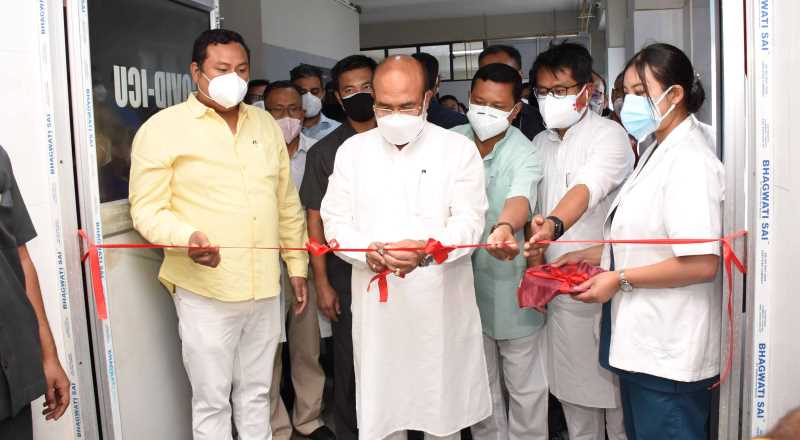 The ICU has a capacity of 100 beds equipped with advanced medical facilities which would be useful for treatment of COVID-19 positive patients who need intensive care.
Speaking on the occasion, N Biren said that the newly inaugurated ICU Block would be of great relief to JNIMS, and the people of the state as supply of oxygen to COVID-19 infected patients has been a major concern. Setting up of such ICU beds with ventilators and other sophisticated equipment would be a huge input to the efforts of doctors and nurses in providing treatment and saving the lives of the people from the pandemic, he added.
Advertisement
Mentioning that every frontline worker has been rendering their best possible services in many forms such as transportation of Oxygen Cylinders and implementation of Standard Operating Procedures (SOPs), he appealed to the doctors and nurses to put their best efforts to save the lives of the people.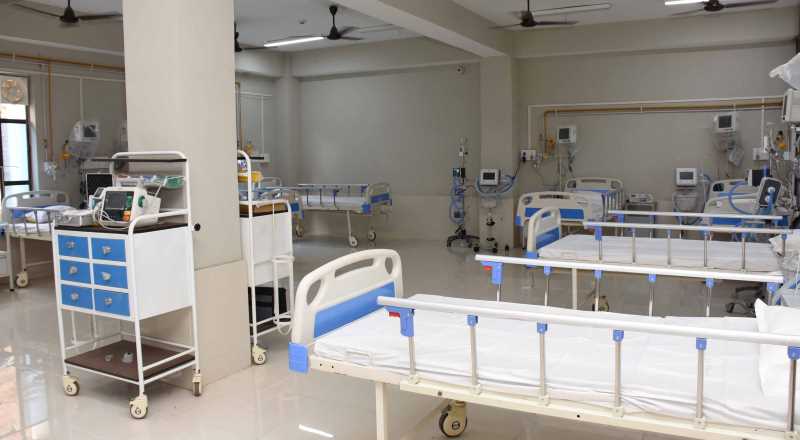 Biren said the government had assigned different teams consisting of three officers each to four major Covid hospitals namely RIMS, JNIMS, Shija Hospital and Research Institute and Raj Medicity to strengthen coordination among the hospital authorities, patients and the government. Mentioning that saving peoples' lives is the priority, he asserted that the government would take stringent action against those hospitals or staff if they were found to intentionally neglect in attending their patients thereby putting their lives in risk. 
The chief minister also maintained that the government had been putting in best efforts to flatten the curve of the pandemic by setting up dedicated Covid hospitals, Covid Care centres and oxygen plants among others at different places.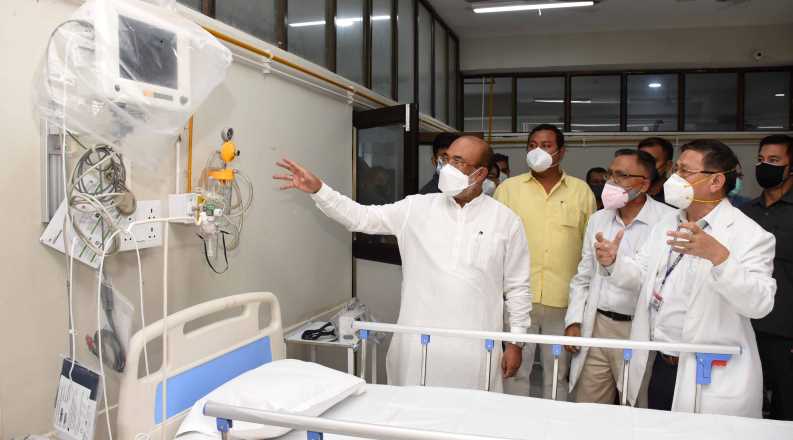 The construction of a 200-bedded dedicated Covid hospital with 50 ICU beds is also in progress at Kyamgei with the assistance of DRDO and the same would be ready for operation within a month, he added.
Advertisement
Maintaining that construction works for setting of oxygen plants in certain hill districts is in progress, he said that the Central government had also given sanction for setting up of an oxygen plant capable of refilling 200 cylinders in the state, and also assured that the state will have adequate supply of oxygen once these plants become operational. He added that the state had now adequate facilities for accommodating COVID-19 patients with its five to six dedicated Covid hospitals, more than 2,000 beds at different Covid Care Centres and other facilities set up at every Assembly Constituencies.
He urged the doctors, nurses and other staff of JNIMS to work in proper coordination and understanding with one another and asked them to come up to the government and concerned authority if they have any grievances. He assured that the government would always be ready to sort out their grievances. 
He appealed to the public to be responsible and adhere to the SOPs issued by the government from time to time as support and cooperation of each and every individual is much necessary for fighting the pandemic successfully.
Agriculture Minister Oinam Lukhoi; Rajya Sabha MP Maharaja Sanajaoba Leishemba; advisor to chief minister (Health) Dr Sapam Ranjan; chairman, Loktak Development Authority L Susindro; principal secretary V Vumlunmang; secretary to chief minister N Geoffery and officials of JNIMS also attended the inaugural function among others.
Also Read:
Advertisement