Tamenglong district administration has vaccinated at least 4,885 persons so far with the first dose of covishield on Friday. At least 1,795 persons were also reportedly vaccinated with the second dose of the vaccine. 
Advertisement
With the detection of new 18 COVID-19 positive cases on Saturday, excluding two from other districts, Tamenglong district has 40 COVID-19 active cases till the time of filing this report. 
The total positive cases in Tamenglong district reached 1,525, of which 1,478 people have recovered while seven patients succumbed to the disease.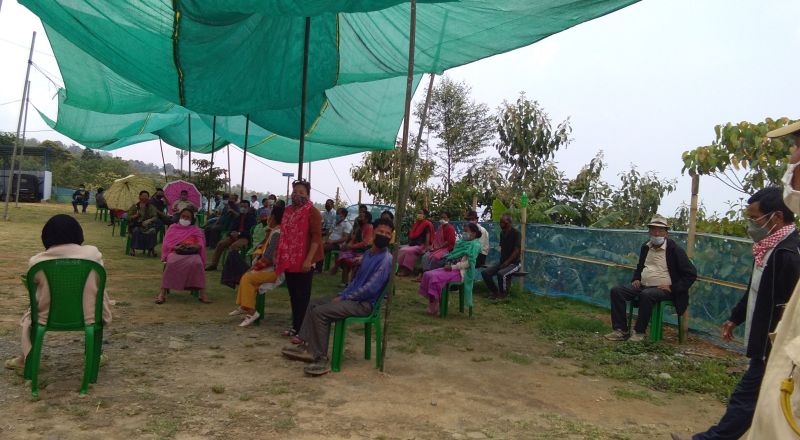 Advertisement
(PHOTO: IFP)
Meanwhile, to reduce inconveniences of the people while waiting for the vaccination, a temporary waiting shed is being set up in front of Tamenglong district hospital Duigailong so that the recipients may wait for their turns.
Advertisement