Manipur Pradesh Congress Committee celebrated the 136th foundation day of the Indian National Congress at Congress Bhavan in Imphal Monday.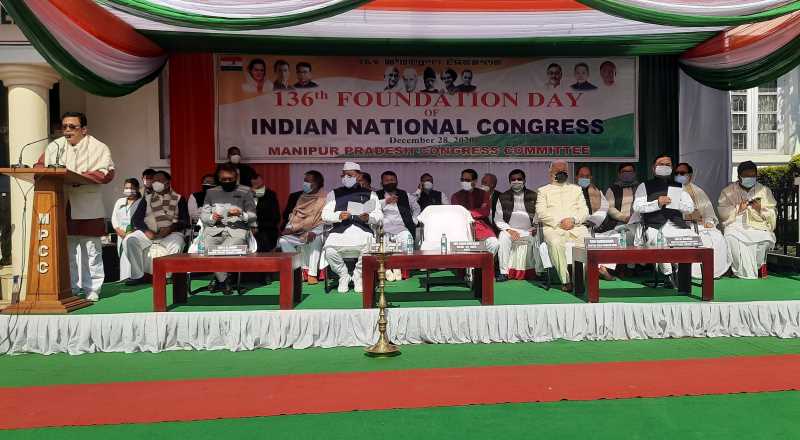 Congress Working Committee, All Indian Congress Committee member Gaikhangam, Manipur Pradesh Congress Committee president Govindas Konthoujam, party legislators, former legislators, former MPs, MPCC officials and party workers from different blocks attended the function.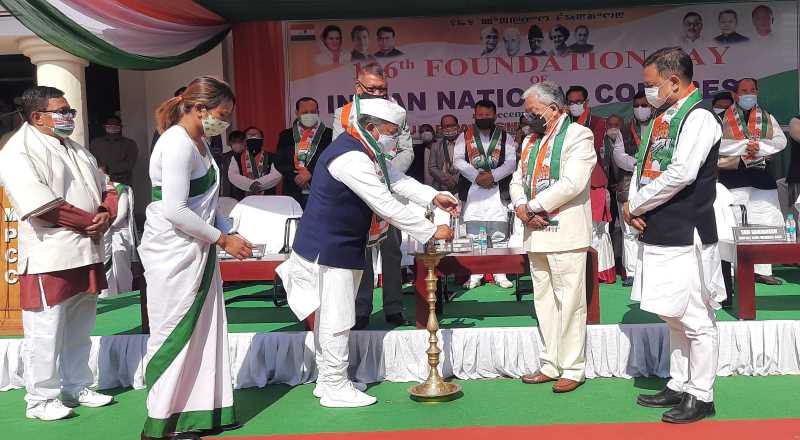 Advertisement
The celebration of the day began by paying condolence to departed senior Congress workers and leaders and senior party members above 80 years old were honoured during the celebration.
"The BJP government should invest more on development of the state rather than investing on advertisement," said Manipur Pradesh Congress Committee president Govindas Konthoujam while speaking at the event. 
Govindas said that Imphal is filled with advertisements and posters of Bharatiya Janata Party. He continued that former chief minister, O Ibobi has said that the BJP government will not be able to inaugurate all the projects initiated by the Congress government in the state, even till the next assembly election.
The present State Assembly hall was constructed by the Congress government. How the State BJP leaders dared to question the development works taken up by previous government during the assembly session, he added.
Former MPCC president TN Haokip said that presently, Congress could not form the government but soon the Congress government will rule again, both in Centre and state. Even the BJP had struggled long enough to form its government, he added.
Former president of MPCC, Moirangthem Okendro said that people could see the changes in the democratic system of the country after the BJP came into power. There is no meaning of secularism in the country under the BJP government, and Congress should be in power again so that secularism prevails in the country, he added.
Advertisement
Commenting on Amit Shah's visit to the state, Oken questioned how the Ras Leela, which is usually performed on specific grand occasions, was performed in the road side as a welcome gesture to the Union Home Minister.  
Gaikhangam said that the Congress party has been associated with the history of the country unlike any other parties. Other parties are newly formed for their vested interest or either they deflected from Congress.
"It would not be wrong to say that the form of dictatorship of the British Raj has returned in the country under the BJP government, and there is no freedom of press and democracy. As such a democratic movement with support of the public is the need of the hour in order to bring back democracy in the country," Gaikhangam said.
He also said that many projects that have been inaugurated by the present government, were incomplete projects initiated by the previous Congress-led government.
Advertisement