The Indigenous Women and Children Foundation (IWCF) Tamenglong with support from Henry Martyn Institute, Hyderabad (HMI) distributed relief materials to 200 household identified families as a humanitarian measure to the victims of COVID-19 pandemic.
"This pandemic has affected all sections of our community across the globe but the most affected are those sections of people who have no regular source of livelihood to sustain and depend on daily income. The worst sufferers are the unprivileged women and children," said program in-charge Rakhuanlung RD. 
Advertisement
The weeklong programme covered six villages and 13 small settlements from Tamenglong. 
He said that the criteria for selection and identification of beneficiaries included women-headed families, single parent families, families whose children are sole bread earners, families whose members tested positive for COVID-19 and small time farmers.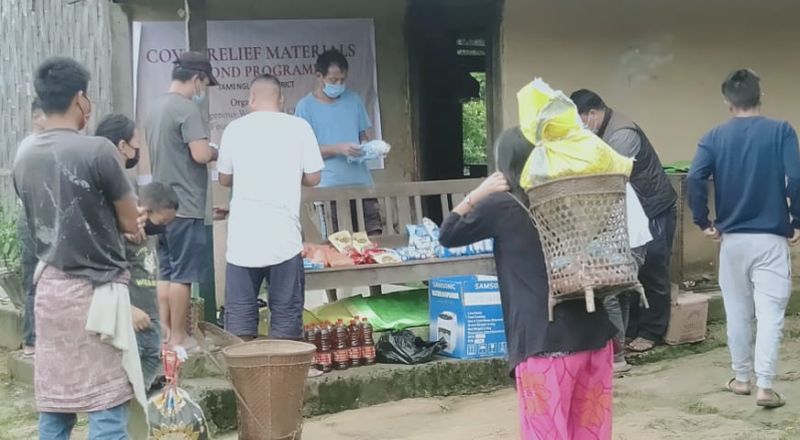 Advertisement
Under this programme, each of the 200 families were provided with two packages of food items and Covid-Kit consisting of food packages including 15 kilograms of rice; one kilogram of iodized salt; one kilogram of edible oil, a packet of ngari (fermented fish); and one kilogram of pulse.
The relief materials also included Covid combating materials, including a dozen of face masks; 250 ml of Handrub (hand sanitizer); and two pieces of soaps.
Advertisement