Manipur Governor designate Ganga Prasad on Friday inaugurated the Memorial Complex dedicated to the exiled martyrs of the Anglo-Manipur War 1891 at Bir Tikendrajit Park in imphal on the occasion of  Patriots' Day.

The memorial alongside the Shaheed Minar, was built in memory of Manipuri unsung heroes who were exiled at Kala Paani (Andaman and Nicobar).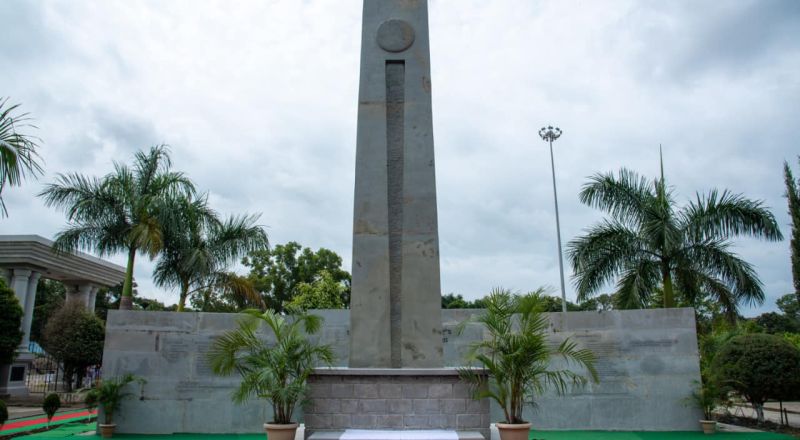 A plaque engraved with the names of the martyrs who fought valiantly against the British forces and later exiled to Andaman and Nicobar Islands and hanged after the Anglo-Manipur War of 1891 was also unveiled on Friday.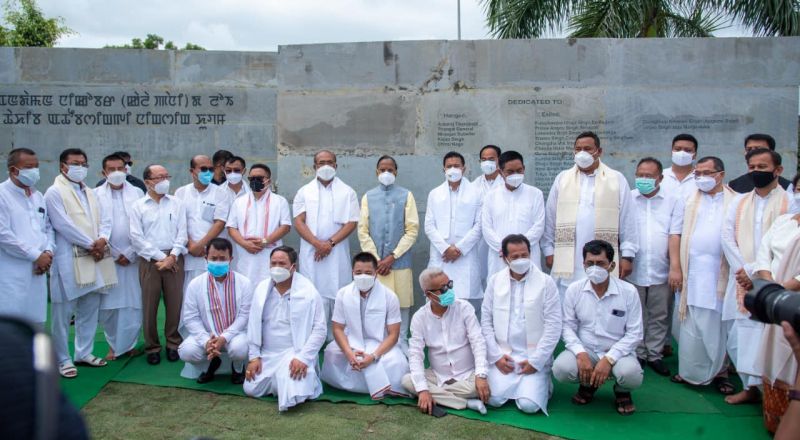 Later, the artistes of Roop Raag performed the first rendition of "Sana Leibak Manipur", the State Song of Manipur, written by renowned lyricist late B Jayantakumar Sharma and composed by Aribam Syam Sharma.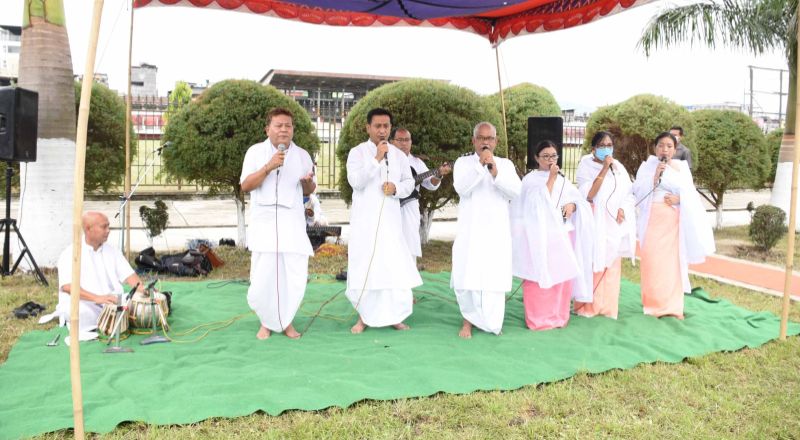 Advertisement
Addressing the media persons, the governor reminded the people that they should not forget the supreme sacrifices made by our heroes who fought valiantly against British colonialism.
"On this occasion, let us pledge to work towards inclusive development and welfare of the people," he added.
Prasad further said, " We all must work towards fulfilling the aspirations of Prime Minister Narendra Modi such as Atmanirbhar Bharat (self-reliant India), Make in India initiative etc."
Chief Minister N Biren Singh said that the Memorial Complex inaugurated on Friday is a tribute to all those unsung heroes who were exiled to Andaman and Nicobar islands after the Anglo-Manipur war of 1891.
ALSO READ: A different Patriots Day
"We must not forget those exiled martyrs who made supreme sacrifices for the sovereignty of our motherland. He recalled that this day reminded us of the courage and selfless sacrifices made by our forefathers who fought the mighty British forces despite knowing that they would be defeated," CM Biren said.
"Even though we speak different languages and dialects and follow different religions, there is a strong sense of oneness and unity among the communities living in the state. There would be development only when there is peace. Let us imbibe the feeling of nationalism and patriotism to uphold unity and integrity of the Nation," the chief minister added.
Advertisement
Manipur on Friday observed its Patriots' Day in memory of those heroes who sacrificed their lives in the Anglo-Manipur War, 1891.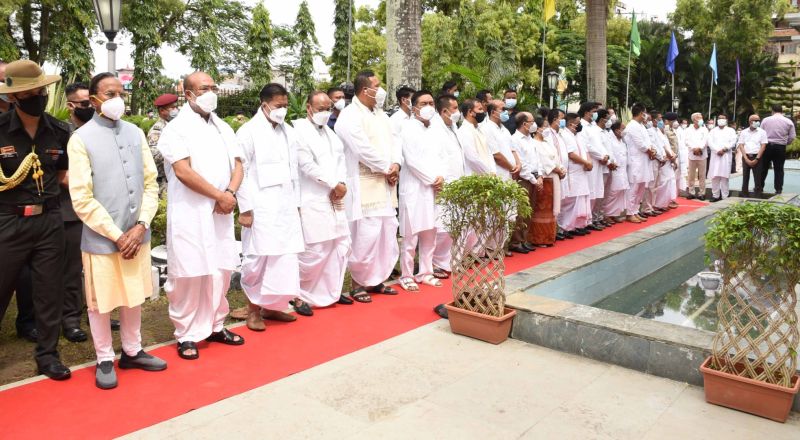 Governor of Manipur Ganga Prasad Chaurasia and Chief Minister N Biren Singh led others in paying floral tributes at Kangla Utra and Shaheed Minar, Bir Tikendrajit Park in Imphal.
ALSO READ: Manipur pays floral tributes to martyrs of 1891 Anglo-Manipur War on Patriots Day 2021 | In Pics
A contingent of Manipur Rifles sounded the last post and offered gun salutes to the martyrs. The chief minister, cabinet ministers, MLAs and others also paid their floral tributes at Hicham Yaichampat, Moirangkhom, where Bir Tikendrajit was cremated and at Thangal General Temple Complex, Palace Compound.
It may be mentioned that the observance began with 'Prabhat Phery' commencing from DIPR Office, Keishampat at 4:00 am. Patriotic songs, imbibing the sense of patriotism and martyrdom, were played at various locations of Imphal East and Imphal West districts.
Advertisement