Sikkim Governor Ganga Prasad was on Thursday sworn-in as governor-designate of Manipur at Raj Bhawan, Imphal in the presence of Chief Minister N Biren Singh, MLAs and officials of the state. The oath of office and secrecy was administered by Manipur High Court Chief Justice P V Sanjay Kumar. The appointment letter of Prasad as the governor of Manipur given by President Ram Nath Kovind was read out by state chief secretary Rajesh Kumar during the oath-taking ceremony.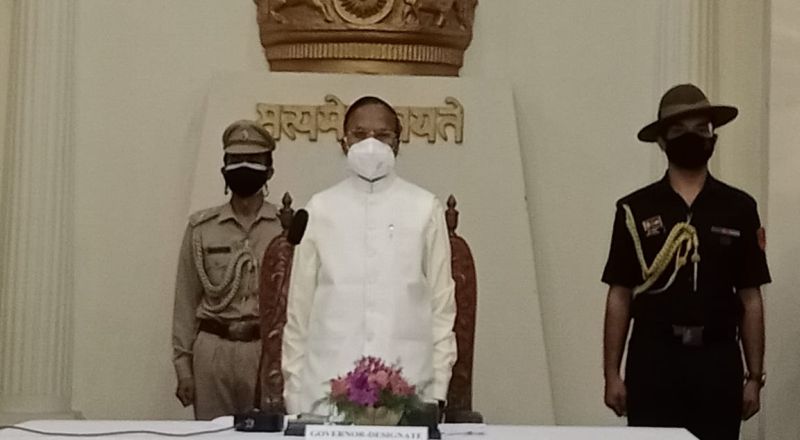 (PHOTO: IFP)
Prasad, who is also the present governor of Sikkim, will now be taking the additional charge of the Manipur governor during the absence of the governor of Manipur Najma Heptullah, who is presently on leave.
After the oath-taking ceremony, the new governor inspected the guard of honour inside the Raj Bhawan and interacted with Chief Minister N Biren Singh and his cabinet colleagues and other officials.
"Attended the swearing in ceremony of Shri Ganga Prasad, Governor-designate of Manipur at Raj Bhavan today. Also apprised him about important matters of the State," Chief Minister N Biren said in a Twitter post soon after the swearing-in ceremoney was held Thursday.
Advertisement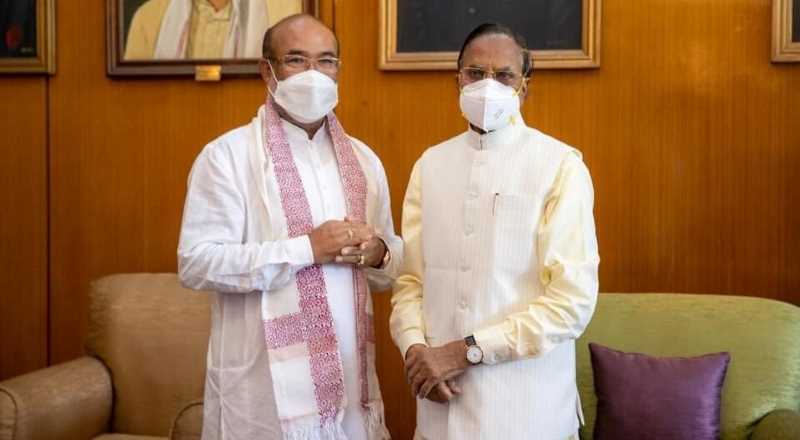 Prasad arrived in the state on Thursday morning by flight and officially took oath soon after he reached the Raj Bhawan. Speaking to the media on the sidelines of the ceremony, Prasad said that he is very glad to have the opportunity of working in Manipur and serving its people.
He assured to the people of the state that he will extend his best possible support and perform his duties by abiding to the Constitution of India. Witnessing that the positive cases of COVID-19 in the state is slowly going down, he said, "I pray to God that this pandemic gets over at the earliest."
Since the formation of the NDA government under the leadership of Prime Minister Narendra Modi, it has started giving emphasis and much attention to the Northeastern states in terms of development, he stated.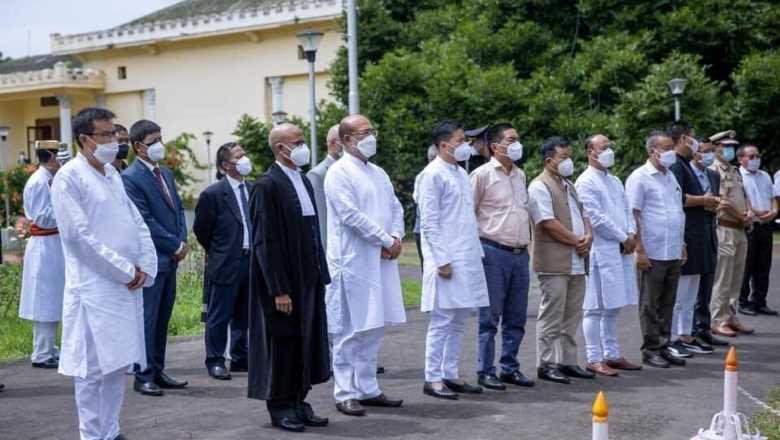 The governor said he strongly hopes that the Northeastern states will be go forward and benefit the country in all aspects by extending the trade and commerce and exchanges of culture with the other ASEAN countries.
Advertisement
Stating that he had visited the state during the Sangai Festival and had also witnessed the Indian National Army Memorial complex at Moirang, he expressed his desire to visit the memorial complex again.  
During the interaction with the governor, Biren apprised him about the different matters of the state and had invited him to join the observance of the Manipur Patriots Day.
Ganga Prasad was earlier governor of Meghalaya.
Watch: Governor-designate of Manipur Ganga Prasad arrives at Raj Bhawan, Imphal
Advertisement