A combined team of Moreh commando along with 43 Assam Rifles recovered huge arms and ammunition from a residence of Moreh Ward no.7 on Sunday evening.
The arms and ammunition were recovered from a residence of one Thangjalet Haokip located at Moreh Ward no.7, S Moljol during a search operation conducted at around 5:30 pm.
Advertisement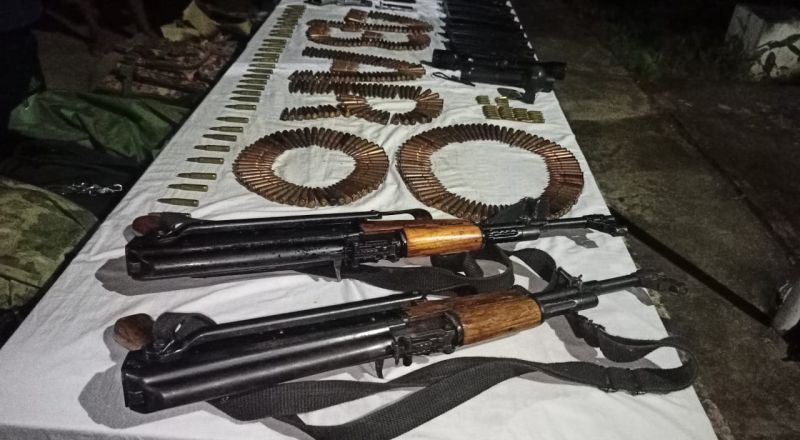 The combined team recovered two AK-57 rifles; two M-16 rifles; one 9mm pistol; one SIG Sauer 9mm pistol; one Beretta pistol; one Chinese hand grenade; nine magazines of AK-56 and M-16; four magazines of 9mm; 361 live rounds of 7.62 mm bullets; 31 live rounds of 5.6 mm bullets; 23 live rounds of 9mm bullets; 4 rounds of 0.38 mm bullets; seven small calibre rounds and one 8X binocular.
Advertisement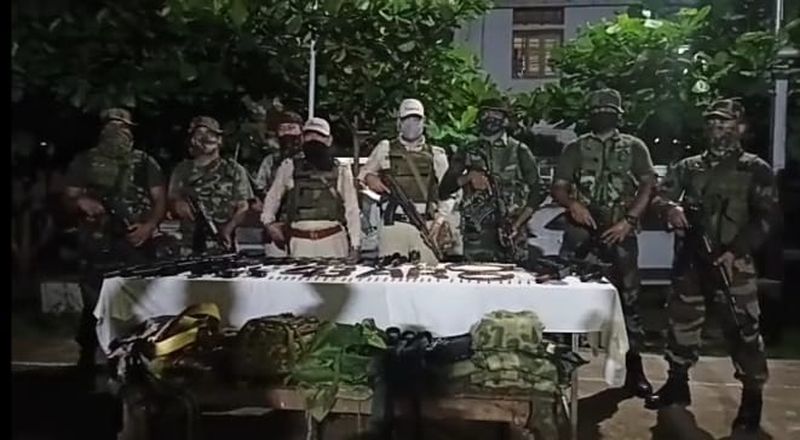 The seized arms have been handed over to Moreh Police Station, however, no person was detained or arrested.
Advertisement