Several infrastructural development projects have been launched in Tamenglong district in recent years. Some projects are ongoing, while some are lying abandoned despite funds being sanctioned by the government. The building construction of the Rs 10.56-crore nursing school and hostel at Duigailong village in Tamenglong district headquarters, which was initiated a decade ago, lies incomplete and abandoned today.
When the Imphal Free Press visited the nursing college construction site, it was learned that the construction work was abandoned a year ago.
According to official sources, the construction work of the GNM school (General Nursing Midwifery), Tamenglong was initiated under the Central sponsored scheme in the year 2010-2011, with the Manipur Tribal Development Cooperation as the work agency. However, the ground leveling works began in early 2014. But the construction was halted for a few years and resumed on January 19, 2019, which was halted again in 2020.
During the site visit, it was also found that low quality bricks were used in the construction of the hostel building.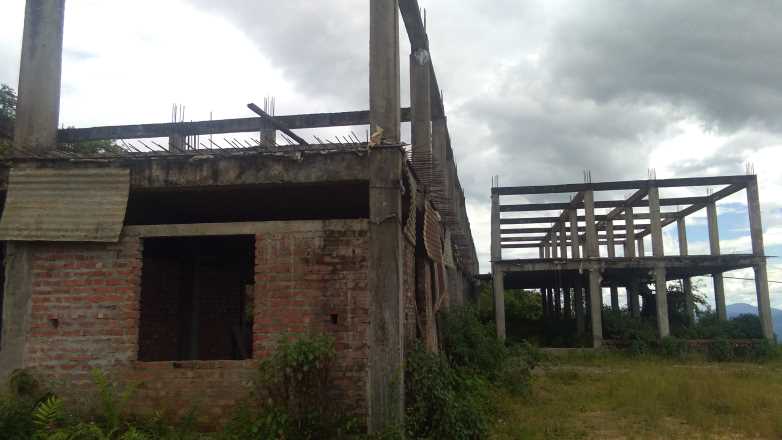 (PHOTO: Daniel Kamei_IFP)