The Manipur Pradesh Congress Committee (MPCC) on Tuesday urged the state government to bring an amicable solution to the prevailing issue concerning Mount Koubru.
The MPCC also demanded that the state government must stop its temporary appeasement policy and make its own stand in the issue without affecting the existing bond among different communities.
It claimed that it is the responsibility of the state government to settle the Mount Koubru issue and to protect it so that no untoward incident arises.
Advertisement
In an online media briefing conducted by MPCC on Tuesday, its vice president Meghachandra said MPCC has banned its district units, block level units and its members from commenting on the Mount Koubru issue or issuing a statement without the knowledge of the party leaders.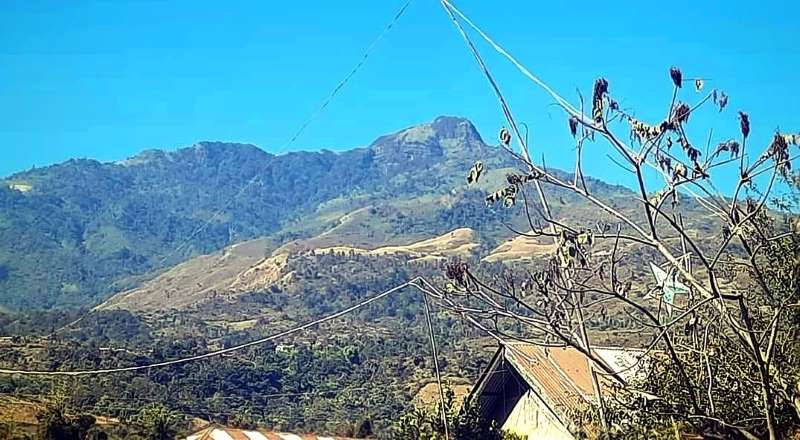 Mt Koubru, Manipur (PHOTO: IFP)
Meghachandra said the Congress party holds a stance to protect Mount Koubru. However, since there are different communities settling in the state, the Congress believes and maintains secularism and also stands for a united Manipur.
The contents of the agreement signed between the Community on Protection and Preservation of Mt. Koubru (COPPK) and state government representatives on April 20 is also a factor in further creating problems between different communities in the Mount Koubru issue, he added.
Advertisement
Lauding the state government's initiatives for plantation works in Mount Koubru, he further said the Congress party also has plans to do the same since protection of Koubru is the responsibility of all.
MPCC general secretary Hareshwar Goshwami said that many communities in the state believe that Mt Koubru is their origin, and it is considered a sacred place for some.
Therefore, Mount Koubru belongs to different communities in the state, and the issue should be settled in a way which can be accepted by all, he added.
Advertisement