Keeping in view the potential risk of the spread of COVID-19 virus from across the Indo-Myanmar border to the populace of Kamjong, the district magistrate, Worshang Hungyo has temporarily suspended the existing Free Movement Regime (FMR) along the Indo-Myanmar border for a period of one month with immediate effect from Thursday.
"Violators shall be booked under relevant laws and rules," the order issued by the district magistrate warned.
The temporary suspension order was put into effect considering the prevailing COVID-19 scenario in the state with an average of over 500 new positive cases daily and in view of the possible risk of spread of the infection from the porous border, Worshang Hungyo said.
Advertisement
Manipur's Kamjong district shares a sizable portion of its porous border with neighbouring country of Myanmar, and given its proximity to the Indo-Myanmar border, the temporary restriction imposed on the free movement of people and goods is needed to prevent the spread of diseases.
The porous border has also been a safe haven for elements engaged in illegal businesses. Now with the order coming into effect, movement of people and goods across the border has come to a grinding halt.
Meanwhile, amid the ongoing COVID-19 awareness and mass vaccination drives, Ukhrul district has been witnessing a daily drop in the number of positive cases. And, with the discharge of 16 patients, the total active case in the district has dropped from 96 to 82 on Friday.
Advertisement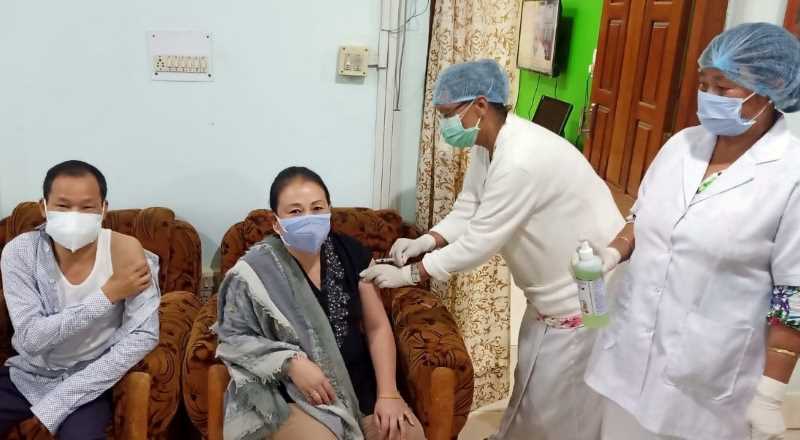 According to the district surveillance officer of Ukhrul, the total number of COVID-19 positive cases in the district stands at 708 with 425 males and 258 females. The district reported five COVID-19 positive cases on Thursday while 12 patients were discharged.
Advertisement