As Indian across the world celebrated International Yoga Day 2021 on Monday – June 21-, Prime Minister Narendra Modi highlighted the role of Yoga amid the COVID-19 pandemic. He said that Yoga proved a source of strength for people during this difficult time.
The prime minister pointed out that it was easy for countries to forget Yoga Day during the pandemic as it is not intrinsic to their culture but, enthusiasm for Yoga has increased globally.
Advertisement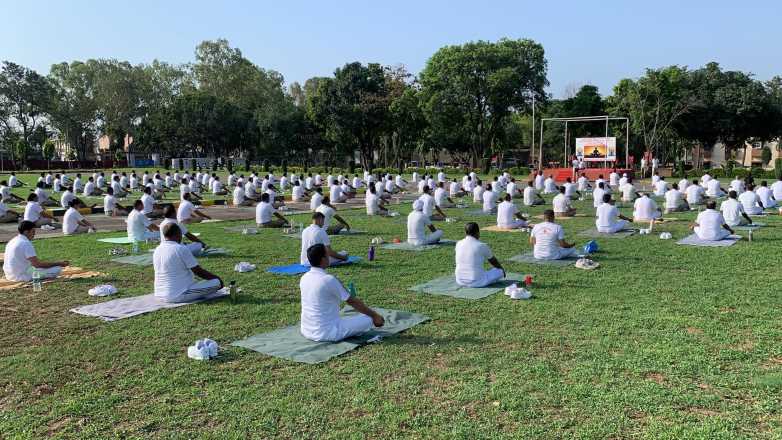 (Yoga for Wellness: CRPF personnel performing yoga on IYD-2021)
"One of the key ingredients of yoga is fortitude in the face of adversity. When pandemic appeared, no one was ready from the point of view of capabilities, resources or mental toughness. Yoga helped people to muster confidence and strength to fight with the pandemic world over," he said.
Modi recalled how frontline Corona warriors made Yoga their shield and made themselves strong through yoga and how the common man and healthcare workers took to Yoga to deal with the effects of the virus. Experts are stressing the importance of breathing exercises like pranayama and anulom-vilom for strengthening our respiratory system, he said.
Also Read:  IDY 2021: Yoga – a protective shield for health at all times
Advertisement
Vice-President M Venkaiah Naidu also appealed to the people to make Yoga a part of their daily lives.
Extending greetings to the people on the occasion of the International Day of Yoga, he said that Yoga not only helps us physically and mentally but it also improves the health of the society. "It is good both for the people and the country," Naidu added.
Advertisement