Exclusive
Unemployed Ukhrul youths find new ways to make a living amid COVID uncertainty
Organic farming, animal husbandry, handicraft making, wood work and food making are some of the fruitful activities being taken up by the young unemployed boys and girls in the district.
Updated on 28 Apr 2021, 1:59 pm
Many educated youths were rendered jobless when they returned to their hometown from cities during the countrywide lockdown. After months of lying low and as the pandemic situation seemed to ease, several of them went back to the cities to continue with the life they left behind while some others decided to begin a new life in Ukhrul.
Those returnees who decided to stay on in their hometown or villages include a large number of unemployed youths who were either pursuing their studies or engaged in private jobs before the pandemic hit India.
Finding new ways to make a living in the Coronavirus-driven world filled with uncertainty, some of them are now venturing into new fields of work.
Organic farming, animal husbandry, handicraft making, wood work and food making are some of the fruitful activities being taken up by the young unemployed boys and girls in the district.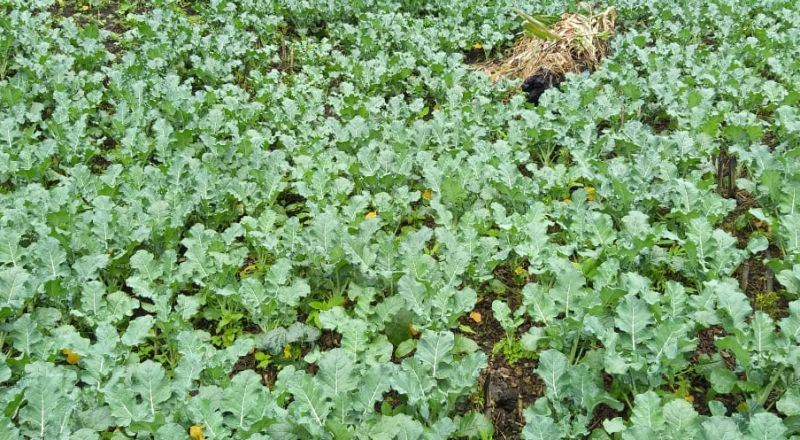 (IFP_PHOTO)
Although the returns they get from their new ventures are low, lack of capital often prevents them from going into bigger ventures. Also, in the absence of readily available job avenues in villages and small towns in the region, many of them are turning to sustainable ways of living.
There is a realisation among certain sections of the people of the need to cope with the socio-economic changes the pandemic has brought about in the world today. The young returnees shared their stories with this Imphal Free Press correspondent in Ukhrul.
"Village lifestyle is different from the consumer-centric metropolitan way of life. But that should not deter one from doing what can be done at the village level. We have to find a way out here. Our roots belong here. If one works hard, nothing can prevent us from achieving goals," one Apam said.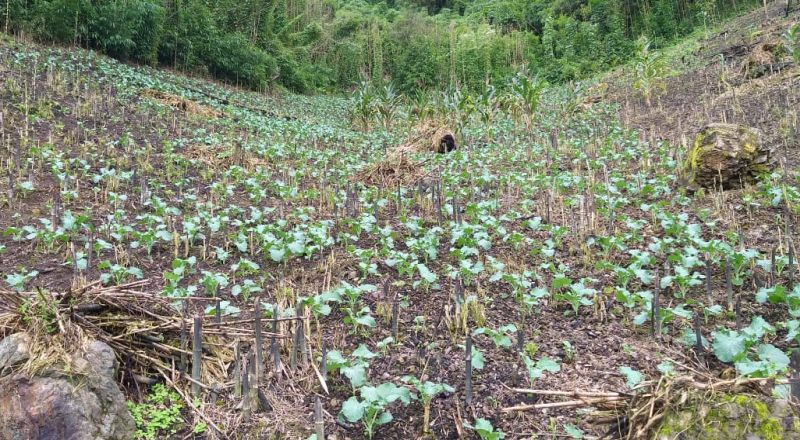 (IFP_PHOTO)
Another returnee, Ashang Wungmei Mungleng of Shirui village said that he swiftly took up organic farming of vegetables in a field measuring around 1000 square feet at the foothills of Shirui peak to tide over the abrupt threat posed by the ongoing coronavirus pandemic.
"I decided to opt for organic farming and there is no turning back. Seeing the fruits of my labour gave me immense satisfaction… I had no prior experience on farming. But watching farming videos on YouTube and Google gave me the much-needed information and technical know-how," he said.
"As there is no suitable plots for my farm at my village, I rented a place at the foothills of Shirui Peak along Mapum and Chingsui village road stretch," he said, adding that he invested around Rs 80,000 to start the organic vegetable farm, which now brought him a return of nearly Rs 1.2 lakh.
Today, Ashang is supplying his farm produce to the state capital and district headquarters on demand, sometimes doing door-to-door home delivery.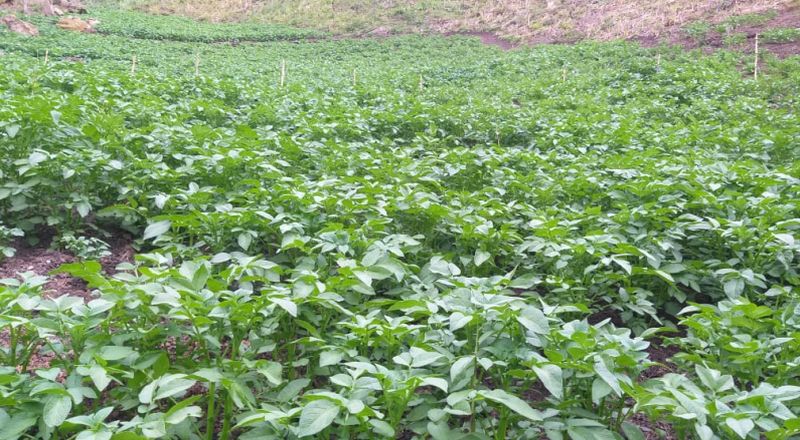 (IFP_PHOTO)
"This year, I planted 300 kg of potatoes besides beans, seed corn, peas and other green levy vegetables in my farm," Ashang said, adding that he planned to launch an organic outlet in the heart of the town.
Ashang expressed his desire to contribute to the economy and well-being of the state through his organic farming and urged fellow youths to get out of the comfort zone and start doing something useful even in small ways. "We need to tap the benefits of what we have with hard work and commitment," he added.
Like Ashang, others are also moving into innovative ventures in the effort to become self-reliant and make the place self-sufficient.
Two engineering students, Warson Khansu and Hoping Soro of Chingjaroi Khullen, together launched an LED bulb manufacturing unit in the heart of Ukhrul town. The two planned to manufacture various sorts of electronic gadgets to meet the demand in the market.
Another returnee, RK Penmila, from East Tusom under Kamjong district took up carpentry. She said that carpentry work involves a lot of physical strength but she said: "Nothing comes easy in life but if one is sincere, committed and has the passion to go the extra mile nothing can stop us from excelling in our respective field."
However, in the absence of opportunities and faced with limited resources and COVID restrictions, the problem of unemployment continues to trouble the youth in the district.
ALSO READ:
First published:27 Apr 2021, 2:31 pm
Tags: