Chief Minister N Biren Singh on Wednesday handed over a sanitizer vehicle and three 14 cubic meter Mobile Refuse Compactors to Imphal Municipal Corporation at the Chief Minister's Secretariat. The vehicles are procured under Imphal Smart City Mission through Government e-Marketplace.
Speaking to the media, N Biren said that the sanitizer vehicle with its six sprayer channel would be used to spray disinfectants to sensitive areas as a measure to contain the spread of COVID-19. The vehicle has a capacity of 2,500 litres, he added.
Advertisement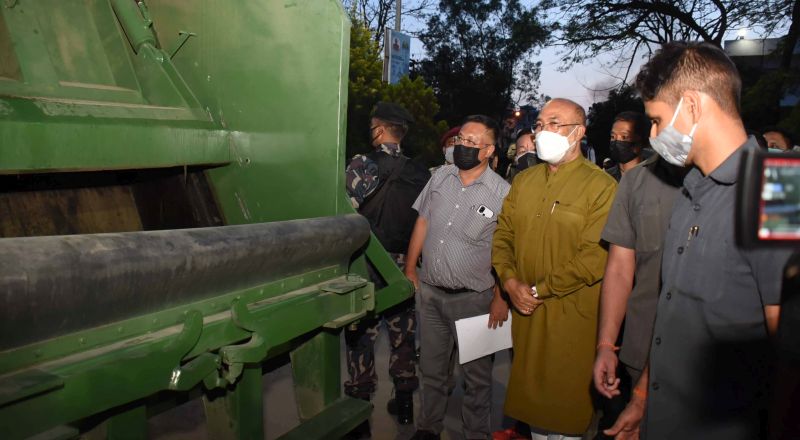 He also said that Mobile Refuse Compactors had been procured at a cost of Rs 49.98 lakh each and had a load capacity of 13 metric tons. The use of compactors would facilitate to compress the waste generated at different places in and around the city thereby reducing the number of vehicles necessary to transport the waste to the place of disposal, he added.
Advertisement
Commissioner, MAHUD M Joy; director, MAHUD Th Harikumar; corporators of Imphal Municipal Corporation and officials of MAHUD department were also present in the handing over programme among others.
Advertisement