The yearlong golden jubilee celebration of Manipuri cinema began on Friday with the observation of 'Mami Numit' (Birth of Manipuri Cinema), the day on which the first Manipuri feature film 'Matamgi Manipur' was released in 1972.
As part of the inaugural function, a memorial monolith of Manipuri Cinema being erected at the campus of Manipur State Film Development Society (MSFDS) was unveiled and Manipur chief minister Nongthombam Biren and eminent film personalities among others offered floral tributes to the departed pioneers of Manipuri cinema.  
In honour of the first Manipuri film director SN Chand, a Cine Archive and Museum aimed at preserving the film heritage of Manipur was also inaugurated by the chief minister.
Director of 'Matamgi Manipur' Debkumar Bose, despite having personal health complications, came all the way from Kolkata to take part in the celebration.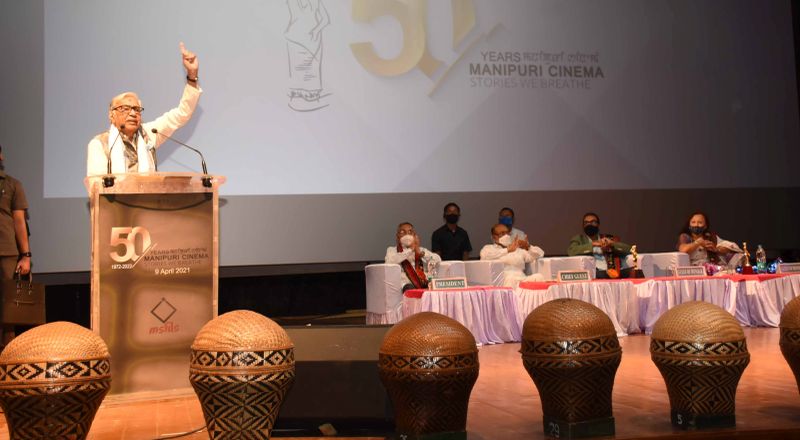 Director of 'Matamgi Manipur' Debkumar Bose
The 87-year-old became emeotional as he shared his experiences of working on the first Manipuri feature film, which led him to winning the President's Medal in the National Film Awards. 
"Finding the artistes for the film was very difficult. A six months workshop cum training session was conducted prior to the shooting as they have not faced the camera earlier. Nevertheless, the Manipuri artistes are very talented," he recounted and expressed heartfelt gratitude for the whole 'Matamgi Manipur' team.   
"When I was asked how I can make a film in a totally different language, my answer was I know the language of cinema and it is universal. As my father Debki Bose always told me, lips just move, eyes do the talking and we understand the heart by looking in the eyes," he added. 
Stating that his dream is to witness Manipuri cinema shine and become best in the international level, he exhorted the film enthusiasts and the public to support Manipuri cinema. 
A versatile artiste Yengkhom Roma who plays the role of 'Eteima' in 'Matamgi Manipur, expressed that Manipur despite being introduced to cinema in a latter period, its journey of cinema is a successful one from the very beginning, with 'Matamgi Manipur' winning the President's Medal and 'Imagi Ningthem' becoming the first Indian movie to win the prestigious Grand Prix at the Nantes International Film Festival in 1982.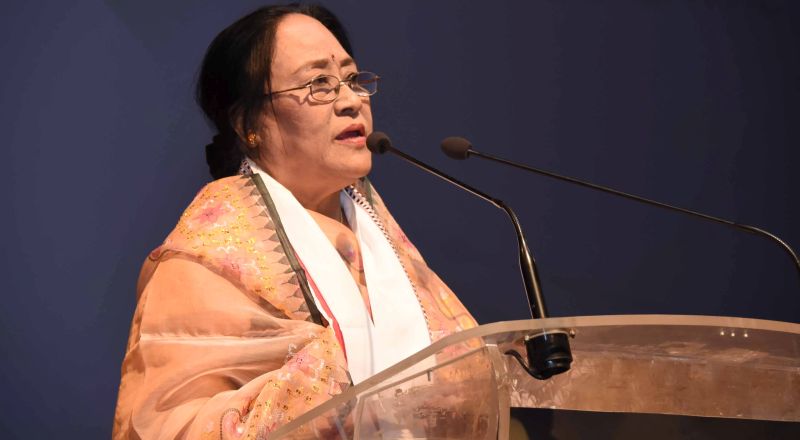 Artiste Yengkhom Roma who plays the role of 'Eteima' in 'Matamgi Manipur
An emotional Roma also shared the experiences of shooting 'Matamgi Manipur' in Kolkata in 1971 during the Indo-Pakistan war. 
Sadly, even though the inaugural function centered around Aribam Syam Sharma, who is a doyen of Manipuri cinema, he failed to turn up at the venue even though he took part in paying floral tributes to the pioneers. His dedicated seat on the stage remained vacant.