Several wildfires have caused heavy loss of vegetation and wildlife in the high hills of Tamenglong in Manipur, giving villagers and farmers sleepless nights.
A massive wildfire burnt large forest areas at Dailong village and nearby hills under Luangku range in the district, sources said. Dailong village is located around 10 km away from Tamenglong HQ.
According to local sources, the wildfire reportedly spread from Phalong forest to Tinglupnam in Dailong forest areas, Tamenglong district on Friday, and spread towards Gadai Hills. 
Gadai Hills was hit by wildfire on March 14.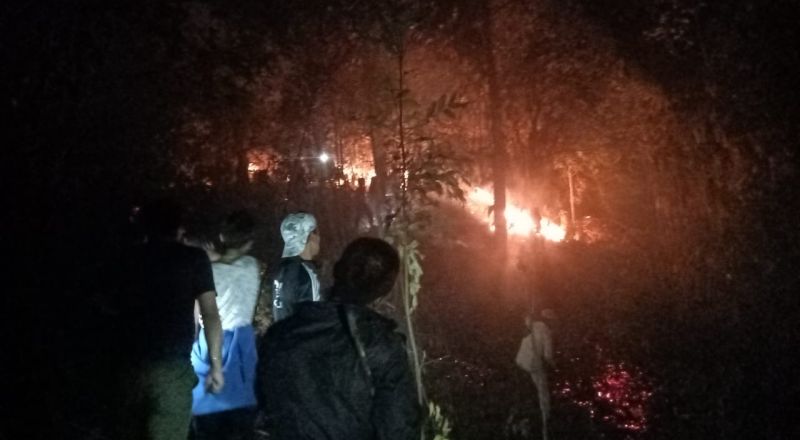 The March 14-15 wildfire at Gadai Hills (Photo: IFP)