Exclusive
Fresh hopes blossom for Mao plum growers as flowers start withering; will Covid-19 second wave shatter their hopes?
All my hopes were shattered when the lockdown continued for several months and I was not able to sell the plums, a woman farmer K Lidziisa Mao tells the Imphal Free Press.
Updated on 26 Mar 2021, 9:46 am
The little white plum flowers in Manipur's northern border Mao have started shedding their petals, giving fresh hopes to many plum growers as the trees will soon start to bear fruits.
It was during this time last year that the COVID-19 induced lockdown that extended for several months had shattered the hopes of a favourable income for the Mao plum growers.
The juicy red fleshed big plum from Mao, which every Manipuris' love to have in the summer, did not make it to the markets in Imphal or any other major markets last year pertaining to the lockdown and hardships mounted for the growers.
"I was very hopeful of a good harvest and favourable income. But all my hopes were shattered when the lockdown continued for several months and I was not able to sell the plums," said woman farmer K Lidziisa Mao while speaking exclusively to this Imphal Free Press reporter.
As told by her, there was a huge sales dip compared to past years. She stated, "Earlier, in a season, an average plum grower can sell up to Rs 20,000 worth of plums. Last year, my sales were less than Rs 2,000, which I managed to earn during the partial relaxation of lockdown."
Lidziisa, now 77, further said that the lockdown pushed them to untold hardships and with no buyers, there was no other option but to watch the fruits getting rotten with pulp leaking from inside the baskets.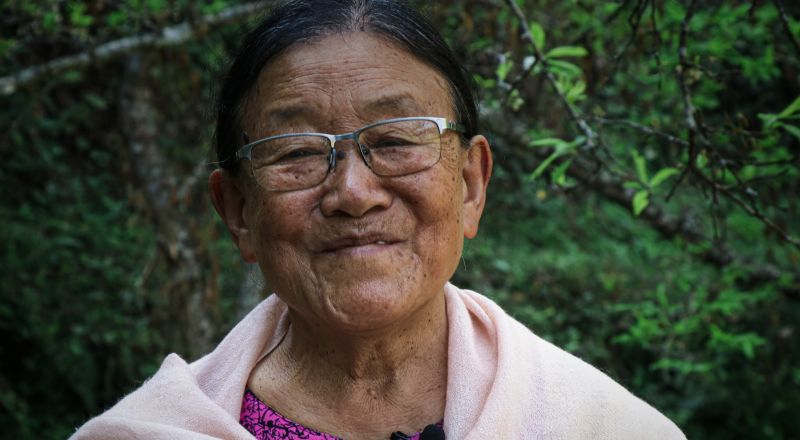 K Lidziisa Mao smiles being hopeful as trees will start bearing fruits (PHOTO: IFP)
"The plum fruits were usually traded in major markets like Imphal and Dimapur and sometimes even Guwahati but last time, even the waste collector complained that the rotten fruits were too many for them to carry," she added.
While noting that Mao being a major producer of fresh fruits, vegetables and flowers, she said that every food grower depends on varieties of produce for their income and the losses were not confined to plum only.
"We are yet to recover from last year's losses. But we cannot do anything but pray to god and hope that Covid-19 second wave do not emerge in the state. We are hopeful that we will be able to sell enough to sustain ourselves this time though we do not know what is ahead of us," a visibly worried but hopeful Lidziisa told.
With enough experience of growing food since her 20s, she explained that the plum trees will soon start bearing fruits and by April last week, many will be ripe enough to be plucked and sold while the late ones will last till September-October.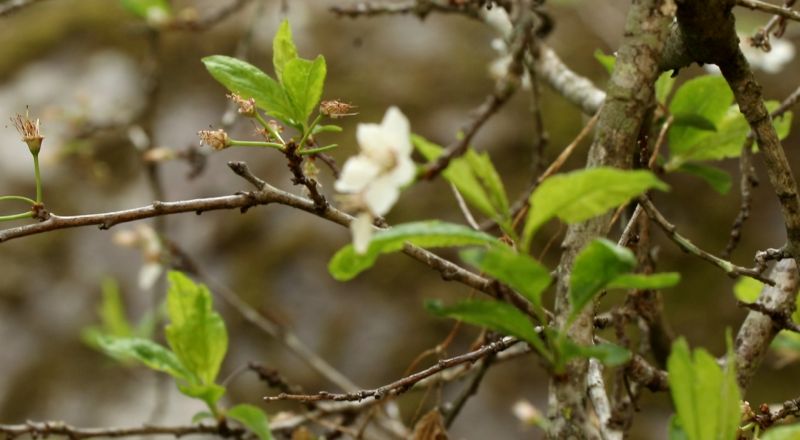 (PHOTO: IFP)
Even though the government set up a cold chain storage at Mao itself, there are tell tale signs that it does not give much benefit to the food growers there. Besides, considering last year's losses, there is also a pressing need for the farmers to learn value addition and food processing to preserve the food for a longer period, for which the government has been expected to be taking initiatives.
Meanwhile, it was only last month that the government allowed reopening of 'Ima Market' considering the significant increase in the number of Covid-19 recovery cases. Nevertheless, the Covid-19 second wave still looms large in the state and a slight increase in the number of Covid-19 positive cases compared to earlier is also witnessed since Tuesday.
Amid the prevailing threat, whether the onset of Covid-19 second wave would devastate the renewed hopes of helpless food growers like Lidziisa remains a serious concern.
ALSO READ:
First published:25 Mar 2021, 9:45 am
Tags: